Bumblebee Inside and Out: Meet Carlex Design Chevrolet Camaro ZL1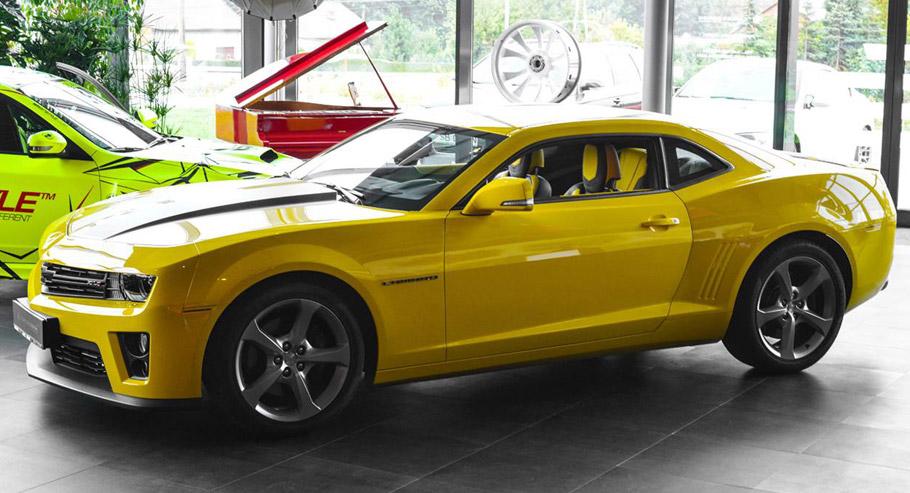 Bumblebee is probably everyone's favorite Chevrolet Camaro model and especially in the case they are 'Transformers' series fans. The popular car is dressed in the aggressive color combination of black and blue and its interior has been made all black. And here is where Carlex Design tuners have found a flaw. Wouldn't it be more harmonious if cabin's design theme is in black and yellow too? The answer to this question is positive and here is the result.
The new striking cabin of the Bumblebee is due to the work of the talented designers at the Carlex Design. As you can see it is in perfect harmony with the exterior of the car. By the way, this particular unit comes from the model year 2014, but this doesn't hamper us of admiring it.
SEE ALSO: Chevrolet Introduces Six Gen Camaro Accessories and Performance Parts
So, what did happen to the cabin? The transformed and improved interior highlights the sharp lines of the chassis, but at the same time it does other things and they are regarding the materials used inside.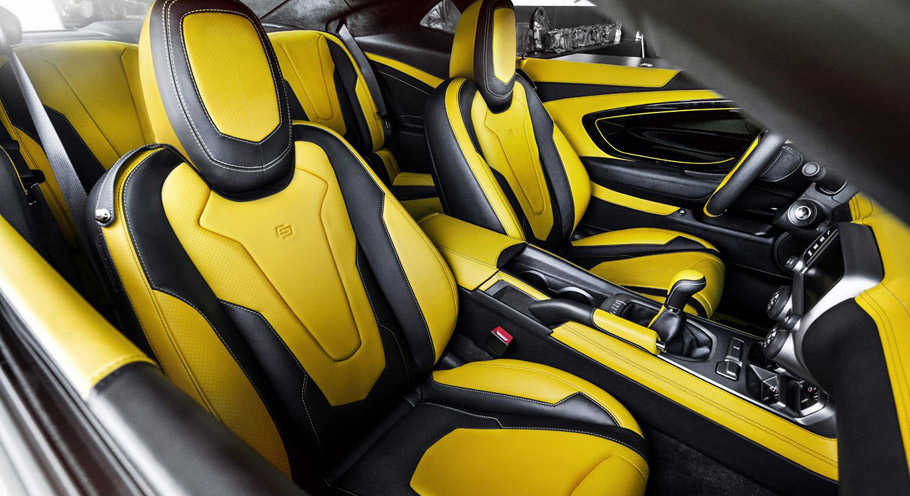 Here are the details: The clearly visible contrast has been created via the use of ultra rich black Nappa leather and the vivid yellow tone of the leather from Lamborghini range. As a result, the designers achieved an internal compliment to the external distinctiveness of body's appearance.
Even more, the experts also added some artistic airbrush painting applied to the decorative parts of the dashboard and door panels. How cool is that? What do you think: should the Bumblebee be produced as a standard with this bi-tone interior or should it keep its black one?
Source: Carlex Design