2012 Chrysler Ypsilon Black&Red
Chrysler has introduced the new special edition Ypsilon Black&Red to the UK market. The styling modifications will attract new and different customers to the model range and also to the Chrysler brand, which has just been relaunched in the UK.
"We're delighted to be launching this new addition to the popular Ypsilon line-up," said Nigel Land, brand director, Jeep Chrysler UK.
"With additional equipment worth more than £3000 packed into a car that starts from just £12,750, we believe Black&Red will become a valuable member of the Ypsilon family.", he added.
The engine range includes – 0.9-litre TwinAir and 1.2-litre petrol, and 1.3-litre MultiJet diesel.
The exterior boasts new paint - black and red, 16" multi-spoke alloy wheels, fog lamps, black glass and body-coloured side skirts.
The interior changes include black and red fabric seat upholstery, dashboard and door linings, air conditioning, Blue&Me Bluetooth, and a 360-degree hi-fi system.
Price list:
2012 Chrysler Ypsilon Black&Red 1.2 Petrol - £12,750 2012 Chrysler Ypsilon Black&Red 0.9 TwinAir - £13,950 2012 Chrysler Ypsilon Black&Red 1.3 MultiJet - £14,950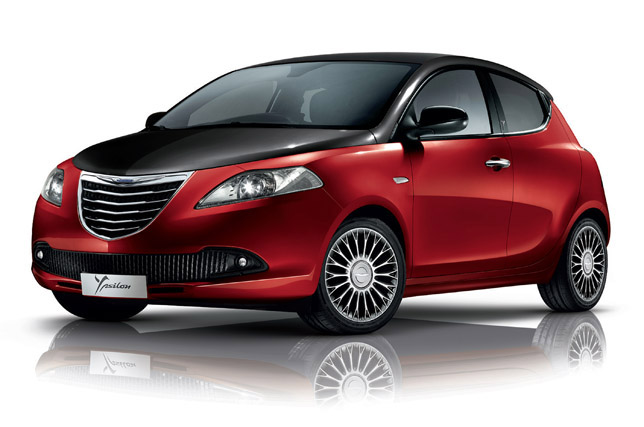 Source: Chrysler