Next-generation 2012 Viper logo revealed
Past weekend, at the 11th Annual Viper Club of America's Owners Invitational that took place in Salt Lake City, Dodge has premiered its next-generation Viper supersports ride along with the all-new Viper logo. Unfortunately, the 2012 Dodge Viper was presented in ultra tight security, without any cameras or cell phones, but the skilful guys at dragTimes.com managed to provide us few shots of the car under a cover and the new logo.
Ivan Ho, President of the Viper Club of America's South Florida Chapter who actually saw the new-generation Viper shared: "As we would soon find out, under that cover was no Gen 5 Viper, it was a Ferrari 599. The new Viper was across the street in the sister hotel. They broke down the group in 4 groups; no camera or phones allowed inside the display. You had to check in your camera and phone and then get swept by the police with an electronic wand. Yes they were serious. Ok, so here's my opinion on the Gen 5 Viper. As I looked at it slowly turning on the turntable, you could see from the front end that it was much more sophisticated then before. Brake ducts were apparent in the front grill. Use of LEDs for lights PLUS the round fog lamp that we have been accustomed to seeing, was changed to all LEDs because of Sergio wanting an updated look. The hood swept down deeper like the Shelby Series 1, but towards the front, there was an aggressive hood scoop. Moving towards the back, there were 2 vents, one on each side that was located right behind the door. The rear of this car was all GTS, with use of rear valance, plus use of LEDs as well for the rear lights. The rear panel looked almost like an Astin Martin too, combined with a similar shape of the Maserati Gran Turismo. Why has Dodge kept this car from the public? My feeling is that they may wish to tweak it a little more or they may want to release it during the Detroit Auto Show. There was a focus group the next day to address our opinion so I'm positive that many people did attend. This car is definitely beautiful, but maybe a little too kind. Looking at the new Gen 5 logo, it doesn't match the look yet. I know some of us wanted a meaner more aggressive look, and I think they are close."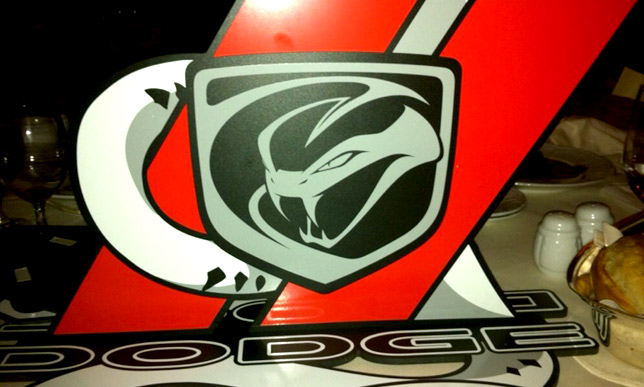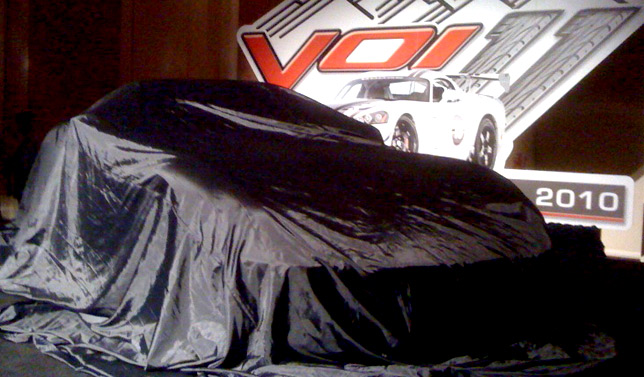 Source: dragTimes.com