2012 Fiat 500 Cabrio US premiere
Chrysler Group has exclusively announced that at next week's starting 2011 New York International Auto Show another addition to the Fiat's US line-up will be publicly introduced, the 2012 Fiat 500 Cabrio.
Representing an exciting blend of Italian flavor, timeless functionality, innovative technology and efficient styling, the 2012 Fiat 500 Cabrio offers passengers a unique experience for four, yet has a premium dual-layer power-operated cloth top, designed to fully operate in speeds of up to 60 mph with just a push of a button.
The 2012 Fiat 500 Cabrio is promised to hit the US dealerships just in time for the spring, but its price tags are still mystery. It will be offered in three exterior soft-top colors, 14 exterior colors, 12 unique seat colors and material combinations plus a choice of two interior environments to allow customers to personalize "their own" Fiat 500c.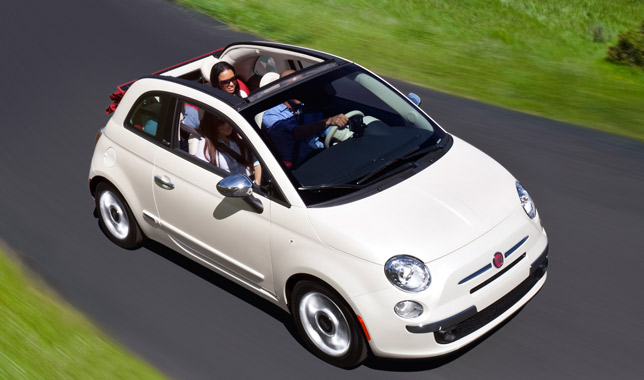 Source: Chrysler Group