2012 Fiat Sedici
Fiat has released 2012 Sedici, which is already available to order. The model is very successful with its more than 76 000 units registered from 2006 until now. The vehicle is actually the best-selling compact SUV in Italy. Still, we wonder why?
2012 Sedici comes in three trim levels - Dynamic, Emotion and Experience and is available with two engines -  1.6 16v 120PS (88 kW) and 2.0 16v Multijet diesel engine with 135PS (99 kW).
2012 Fiat Sedici is available in either front-wheel drive with the only - for those who appreciate line, space and functionality without the need for 4x4 - wheel-drive version is in "on demand" system that lets you the freedom to switch from 4x2 to 4x4, in fact, thanks to the electronic traction, the system automatically adjusts torque distribution on the two axes, further reducing fuel consumption compared to other off-road vehicles in this category, up to a 4x4 with locked differential and torque split 50% front and 50% on the rear axle.
The standard equipment includes air conditioning, CD radio, fog lights, ESP, four airbags.
The addition of the ESP from the preparation from Dynamic, the windows and the bag MP3 player from the Emotion version, and, for the top version of Experience The new navigator 5 "touch with CD/MP3 player, Bluetooth, USB and control connnessione iPhone / iPod.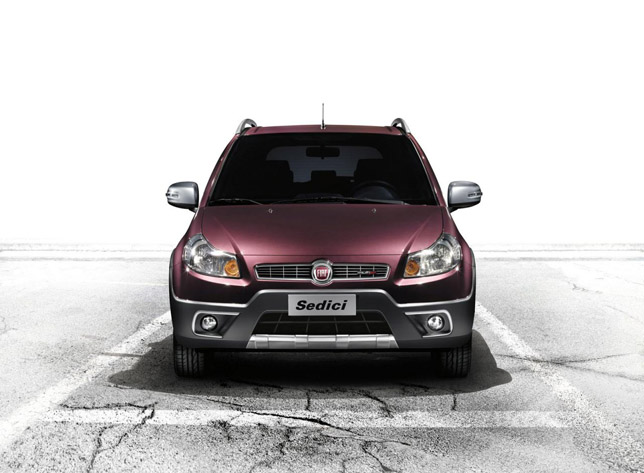 Source: Fiat