The 2012 Geneva Motor Show: Hots and Nots
Last week marked the end of the 82nd Geneva Motor Show – one of the biggest automotive exhibitions in the world.
More than 700,000 visitors feasted their eyes upon the creations of some 260 manufacturers while 11,500 media representatives channeled all there was to channel directly to your screens. It was a vibrant two week marathon of motoring nirvana.
There were ups and downs (mostly ups really), there was music, there was dancing...oh, and cars also.
The scale of the whole event does not allow to sum up everything in a single go and yet, we at Automobilesreview.com decided to give our humble opinion about some of the good, the bad and the ugly.
The Lamborghini Aventador Speedster J
HOT: It's the lunacy that gets you. Gravely controversial, this topless model caused quite a stir among enthusiasts and observers.
Why wouldn't it? It's an Avenatador without a windscreen - first class go-kart experience, an Ariel Atom on steroids.
Despite the fact that any human being would look ridiculous inside (more so after a good trashing), nobody would dare to make a joke about it – the person inside should be, by all accounts, a man of steel.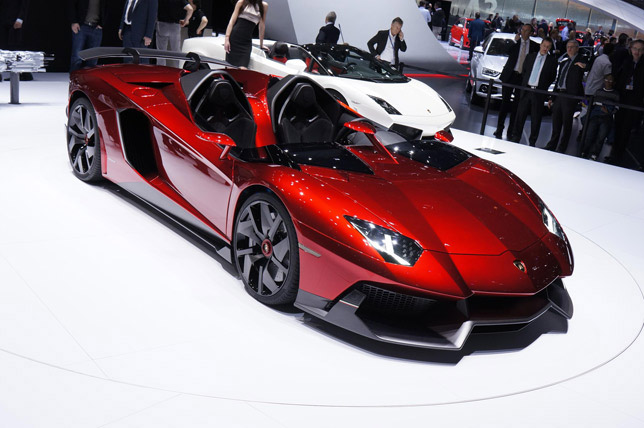 Lamborghini Aventador J
Tata Megapixel
NOT: It's got all the right features by the look of things: modern and round and crisp. But, even the name suggests, that it is essentially a big square.
Part of the reason why this is not getting too much attention might be because of the brand. Tata have yet to produce a car that has some aesthetic value.
We get that the idea behind the affordability and the fact that it is ideal for the streets of India but that's just about it.
It's too soulless and by looking at those side-sliding doors, original as they might be, we can't help but thinking of a convenience store.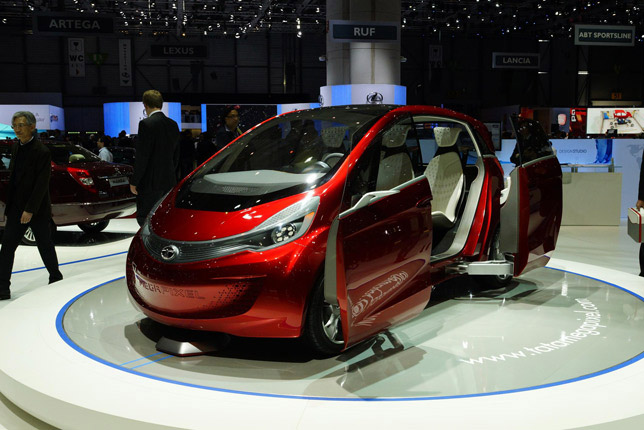 Tata Megapixel
Peugeot GTI Concept
HOT: You didn't think we would miss a chance to include a hot hatch, did you? And hot it is this one. Peugeot 208 GTI – an audacious take on an almost thirty year old legend: Peugeot 205 GTI.
How do you stand up to the car that was claimed to be the embodiment of the hot hatch concept? How do you challenge Genesis?
At Peugeot think that an RCZ 200bhp 1.6 turbo engine, a wider-than-standard track and a multitude of handling smarts should do the trick.
We would really like to see that on the streets and chances are, we are not alone in this.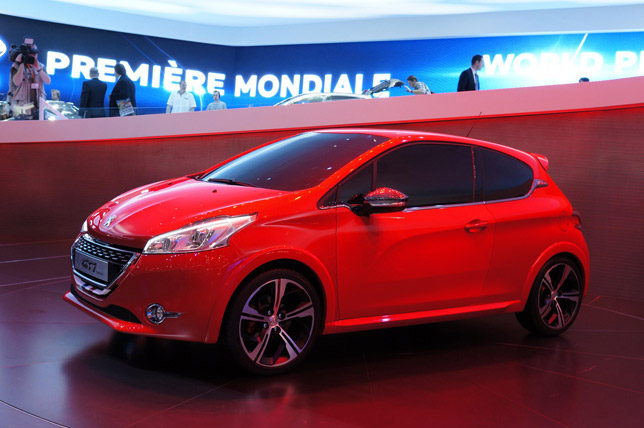 Peugeot GTI Concept
Carlsson Smart forTwo
NOT: Bringing a Smart to an autoshow is like bringing a knife to a gunfight.
Carlsson have made an effort to give this little critter some character but at best, they have given it an orange interior.
Power is up by a few figures - thanks to an ECU upgrade we get 110 bhp which is a lot, considering that the ForTwo weighs less than a lady's handbag.
But unless you stick to driving it in a straight line, all is in vain we suspect as the ForTwo just doesn't have the wheelbase for the job. It's too short and understeery.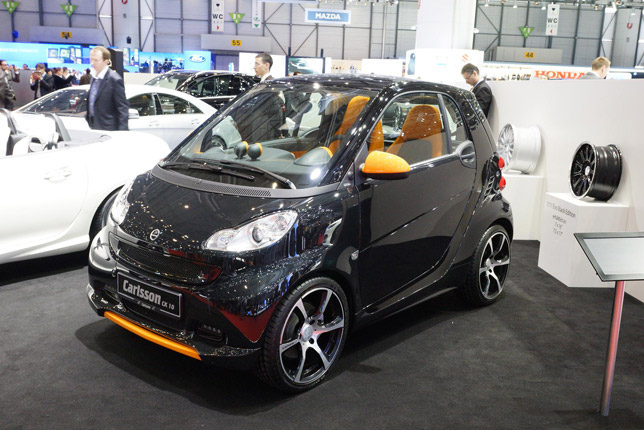 Carlsson ForTwo Smart
Touring Disco Volante
HOT: No. This is not hot. Hot is too much of a vulgar word to describe it.
It's a celebration of aesthetics, a cobweb of passion and style and curves a blissful incarnation of beauty itself. It's a history lesson as well - Conceived in the 50s, the 1900 C52 Alfa Romeo "Flying Saucer" had a profile made to last and today, the Carrozzeria Touring Disco Volante is the living proof of that.
It's a genuine car this and not just a pretty body with no engine in it. The world would be a better place with this on the streets so peace's sake, let's hope the motoring future looks like this.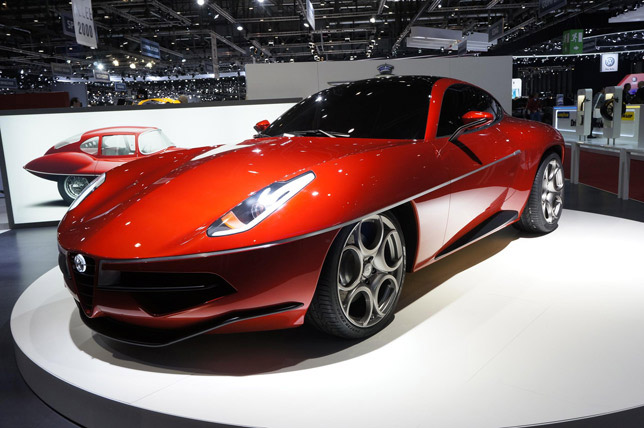 Touring Disco Volante
Hyundai i20
NOT: Bland, gray and consumer oriented, this ok family car, with an ok engine and ok quality inside and outside might be the right purchase to make...if one does not care about cars in general and is only interested in going from A to B safely.
You know, Hyundai have a perfectly sensible guarantee policies and... not interested?
No... Understandably you are not, because the i20 will never make your hair on your back stand up.
That is of course, you don't find yourself driving it on the wrong side of the road with oncoming traffic...while being on fire.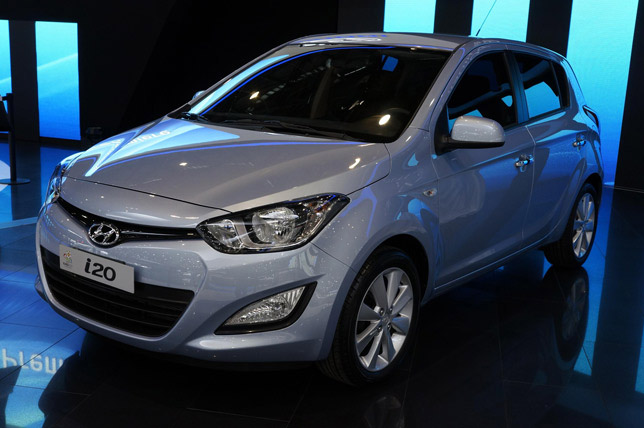 Hyundai i20

The Geneva Girls
HOT:...definitely.
Let's face it. What would the show be without some models...next to the models?
A big gear-head convention with people mooning about, calculating power-to-weight ratios and arguing over naught to sixty times.
We are not saying, that the 2012 Geneva Motor Show wasn't like that, but at the very least, the girls were there to balance things out.
We also like how this particular model is thematically coordinated with the car represented - the Bertone Nuccio concept. All Seems legitimate.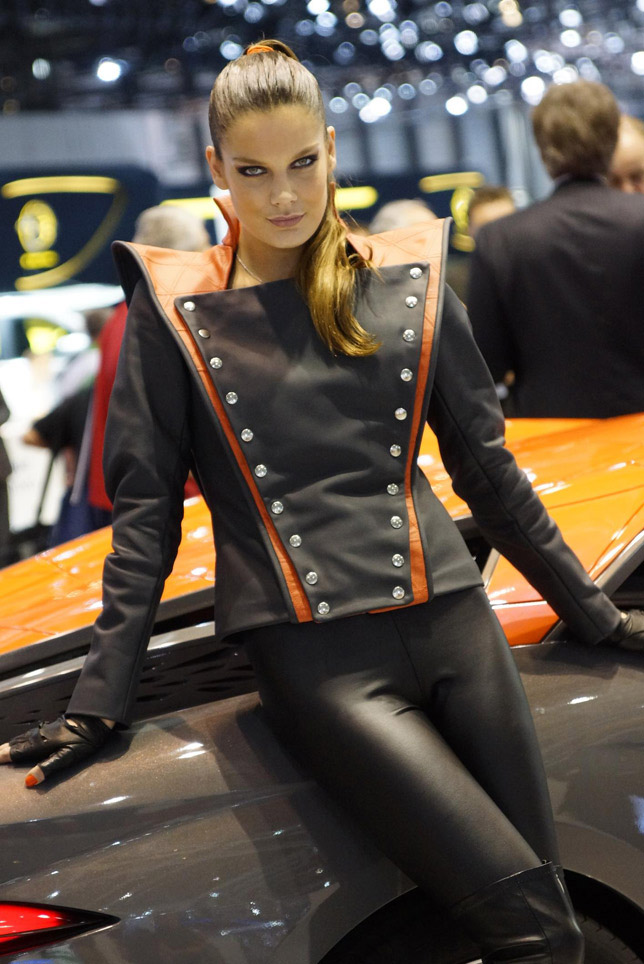 The Geneva Girls
Mia Electric
NOT: Don't get us wrong. It's an interesting idea this – a tubular sort of, 3 seated van.
And anything that can offer a McLaren F1 type of driving position makes us tingle with excitement. It's called the Mia and it looks like a Smart stretch which by itself sounds ironic.
Sadly, this is where the similarities with the F1 end. Strictly for the urban environment, this French-made "Microbus" gets its power from a 13 bhp electric, but hardly electrifying, engine that has a range of around 80 miles.
True, it weighs no more than 810 kg with the batteries on board but that's courtesy to its plastic body. Label it "hot" and it might melt.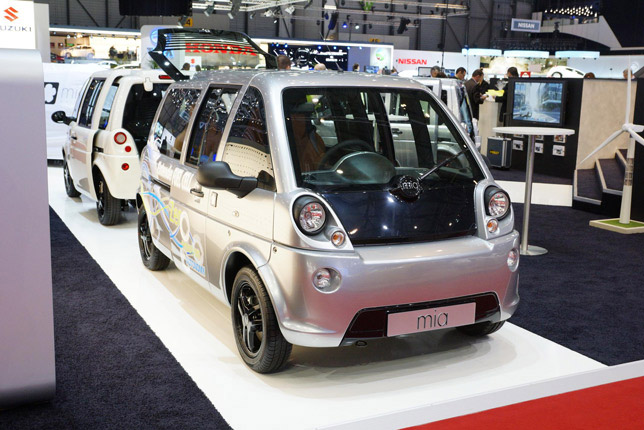 Mia Electric
Pininfarina Cambiano Concept
HOT: Much like the Disco Volante, this concept deserves an admirable batch of flattering adjectives.
It's beautifully styled with clean and simple lines, it has some daring features like that roof over there – no doubt eye candy for all present at the unveiling.
But while the Disco Volante is basically an Alfa 8C Competizione underneath, the Cambiano is an ultra complex plug in hybrid that has electric motors on each wheel and a small diesel turbine that can charge the batteries or provide power by itself.
The overall maximum power output reaches 600 kW with torque being 640 Nm and constantly available. Take it out for a spin and by the time the juice runs out, you'd be 800 km away from home. So, clever and sleek – certainly a pageant winner.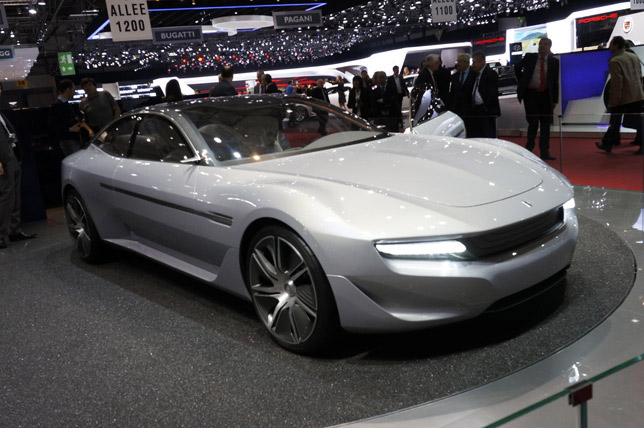 Pininfarina Cambiano Concept
Bentley EXP 9 F Concept
NOT: We are gravely sorry, but Bentley should stick to what they do best – making Continentals.
Just because the world has gone mad-crazy about SUV's does not mean that there's a place for everybody on the market table.
Besides, its not really a looker is it? It looks like a Continental with the aerodynamics taken out  - anguliar, upright and awkward.
Also, with those overcomplicated headlights and ridiculous wheels, certainly the EXP 9 F is not doing too much to win our hearts. It may appeal a footballer's heart but that's as far as it will go.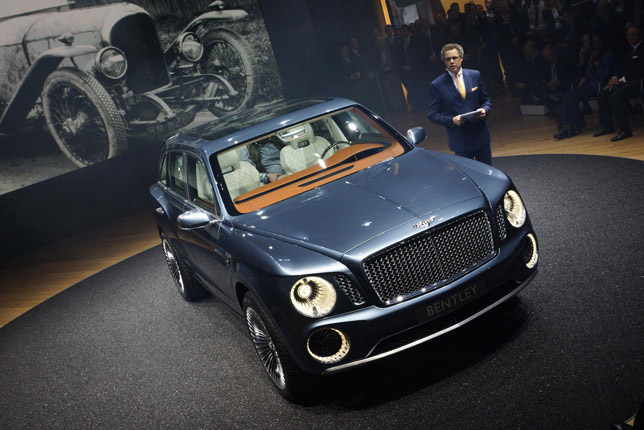 Bentley EXP 9 F
Gumpert Apollo Enraged
HOT: This Gumpert Apollo in particuliar is not the melt-my-heart kind of hot (the sheer size of that rear wing is hardly endearing).
It's more like heartburn type of hot – What you are looking at is a V8 lunatic on the loose, angry and out to get you.
If underestimated, this Griffin will trample over your ego with 780 horses (from a V8!!). But you can guess that by yourself, can't you? The clues are pretty much in how they called it - the Enraged.
What's more, you most certainly won't be looking too hot stuck on a speed bump, but when a ride goes that low, chances are you are going to grind over half the streets in your town. On the plus side, it's quite probable to be an absolute hit on trackdays, leaving behind Porsches and BMW's trailing behind.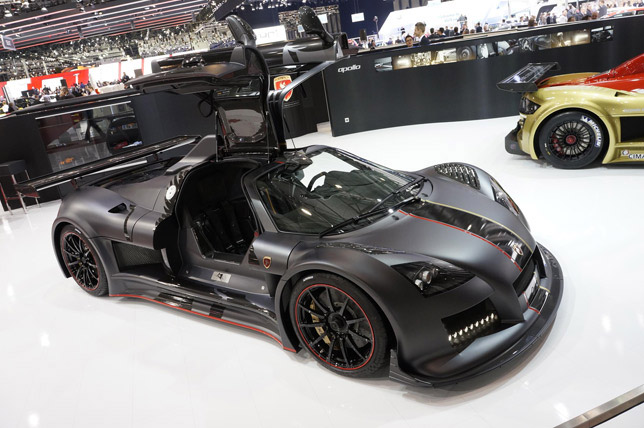 Gumpert Apollo Enraged