2012 Seat Ibiza SC 3-door - Price £9 995
Seat has announced the price list for the new 2012 Ibiza. It starts from just £9 995 OTR for the entry level 1.2 litre 60PS E 3-door SC. The Ibiza supermini will hit the UK market next month.
As before, the UK range extends up from the E through S A/C and SE to the sporty FR model.  For the first time, too, New Ibiza ST buyers will be able to enjoy the dynamic delights of an FR version as SEAT expands its Formula Racing sub-brand to its svelte supermini estate.
The most affordable Ibiza 5-door is therefore the 1.2 70 PS S /C model priced at £11 430 OTR.  This engine is also now available in the Ibiza ST body style for only £12 140 RRP.
The mid-level Ibiza SE has a similar £300 average price reduction versus the outgoing SE Copa. The engine variants are for – two petrol 1.4 85PS and the 1.2 TSI 105PS; and two diesels – 1.2 TDI 75PS Ecomotive and the 1.6 TDI 105PS.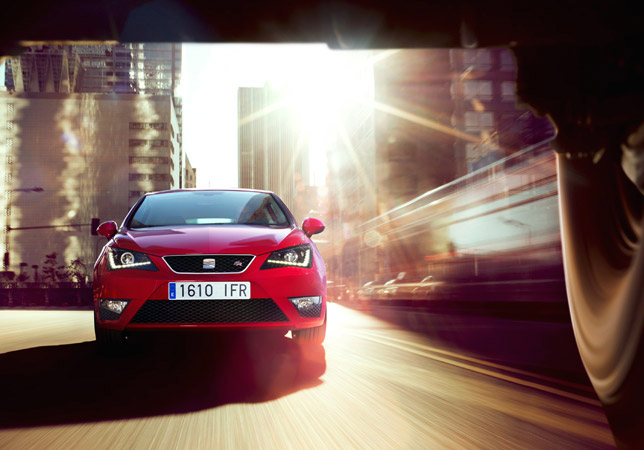 The FR trim (on the picture) features 1.4 litre TSI 150 PS DSG and 2.0-litre TDI 143 PS turbodiesel. It offers a massive savings of £1 100. For the very first time FR is also now available on the Ibiza ST, for those who crave a practical yet genuinely sporty small estate.
Managing Director of SEAT UK, Peter Wyhinny, commented: "We're really excited about the imminent arrival of the New Ibiza in the UK.  This stylish new supermini ticks all the boxes for buyers by being not just significantly more modern to look at, more stylish, more practical and, with the debut of the Ibiza ST FR, significantly more fun.  But, crucially, our best-seller is now also even more affordable, too!"
"SEAT celebrated record sales in the UK in 2011 and, with the arrival of the New Ibiza, I'm confident we can look forward to continuing that success through 2012 and beyond.", he finished.
Source: Seat