2012 Toyota Prius Price - £21 350
The new 2012 Toyota Prius is priced from £21 350 and it will be available in the UK showrooms from March. Later in the year Prius will grow, with the introduction of the ultra-efficient Prius Plug-in Hybrid and Prius+, the world's first seven-seat full hybrid MPV.
The new model continues to emit just 89g/km CO2 emissions – the lowest level in its class – and combined cycle fuel economy of 72.4mpg.
The advanced Toyota Touch & Go Plus multimedia and navigation system is a standard feature on Prius T Spirit and an option onT3 & T4. This brings with it Bluetooth, a rear-view camera, USB port and an on-board connectivity feature that allows access to a raft of on-line information services sourced through Google Local Search using a compatible mobile phone.
The exterior comes with new front bumper, a larger lower grille, new clear-lens headlights and the LED daytime running lights have been relocated in the bumper beneath the turn indicators, while the foglights move to within the lower grille.
The styling changes add an extra 20mm the car's length, but Prius's wheelbase and its highly efficient aerodynamic performance (Cd 0.25) are unchanged.
The 2012 Prius is available in eight exterior colours, including new Dark Blue and Cabernet Red metallic.
The interior is also revised by adding new darker materials used for the dashboard and T4 and T Spirit models gains a new black seat trim. The front seats are new and offer wider adjustment, both fore and aft and in height range, making it easier for the most comfortable driving position to be achieved.
The model line-up includes - T3, T4 and T Spirit. The options list includes black leather upholstery, a Protection Pack, a Style Pack and the Technology Pack for T Spirit.
There is no doubt that the new Prius is better than the outgoing model and it will have huge success.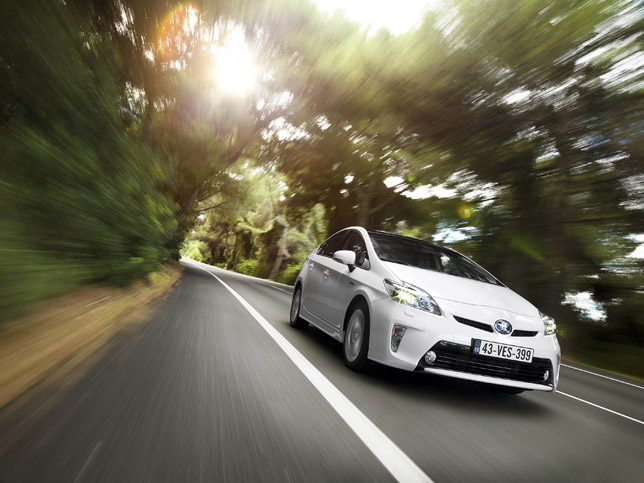 Source: Toyota