Toyota Prius+ for a Versatile Summer
This summer a new example of Toyota's hybrid know-how is coming to town...or Europe. It's the Prius+ - Europe's first full hybrid seven-seat MPV. Two trim levels will be available, the base T4 and T Spirit.
One can imagine for example, that in the UK, the sub-100 g/km of CO2 T4 version will be hugely popular as this will be the only MPV out on the streets with zero road tax and it can go in and out of London without paying a congestion charge. The T Spirit, which is kind of more equipped (17-inch wheels, 8, instead of 6, JBL speakrs, leather seats) spews out 101 g/km. Official figures for the fuel economy equal to 68.9mpg for the T4 and 64.2mpg for the T Spirit.
A pack of li-ion batteries lays within the center console so that no passenger or luggage space is compromised. Five separate folding rear seats are provided and with all of these in place there is 200 litres of luggage space. Remove the third row and you get 505 liters.
Both of the models get various goodies such as rear-view camera, Smart Entry and Start, climate control, electric windows and heated folding mirrors, panoramic roof with aoutmatic shade, rain sensing wipers, LED daytime running lights and more.
Quite a bundle considering the projected starting price of $41,578 for the T4. The T Spirit stands at $46,814 and it does not sound like a bargain.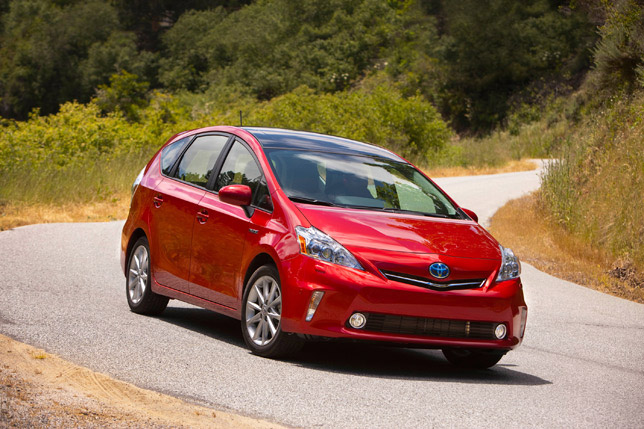 Source: Toyota