2013 Buick Verano Turbo Debut
The 2013 Buick Verano Turbo is going on sale later this year as a representative of the company's efforts to downsize it's engine fleet without sacrificing power output. The Verano will get 250 hp from a 2.0-liter engine.
"The 2.0L turbo engine was designed for refinement, higher output capabilities and reduced noise," said Amy Joss, Ecotec 2.0L assistant chief engineer. "The way it sounds, the power delivery and the refined character are all fitting of a luxury sedan with a fun side."
The power plant inside is no stranger to fame and acclaim. It's a Buick 2.0 liter turbocharged Ecotec engine which last year, was named one of WardsAuto World's 2012 10 Best Engines for North America. It's sort of clever because of the eAssist tech used along side it, which helps boost performance and fuel-economy through the use of an electric motor and a battery. The Buick Regal luxury sport sedan will also get the same engine bits as standard.
The popularity of 4-cylinder engine in the US is not widespread to say the least, but with car makers struggling to deal with emission restrictions etc. change might be on the way. According to his Automotive, their use in North America will grow by 74 percent from 6.9 million to 12.2 million over the next 10 years.
The transmission choice is between a six-speed manual or six-speed automatic. The fuel figures however have not been disclosed yet nor the price.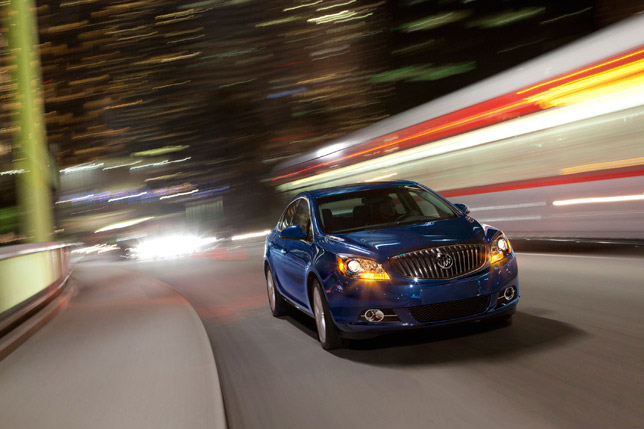 Source: Buick