2013 Cadillac XTS Lighting - Luxury and Inspiration
The all-new 2013 Cadillac XTS luxury sedan boasts more than 20 separate light sources that "greet" the driver in a carefully choreographed sequence when the key fob is pressed. It includes embedded in the door handles, Cadillac-signature vertical LEDs in the headlights and taillights and ambient lighting in and around. The lighting provides convenience and helps provide additional security to drivers in parking lots at night. The interior also boasts cooler blue lights for the car's controls and instrumentation, while warmer lights highlight passenger areas.
"The new LED offerings now provide a new palette of color to bring more dramatic lighting effects that have never been available before. We sketched each phase of the process to carefully choreograph how every important area inside and outside of the vehicle would come up and fade back down, similar to a production crew lighting a theater stage." said Christos Roustemis, Cadillac interior designer.
"In cars, just as in architecture, lighting defines how we feel about a space. It is both artistry and user experience. For me, the beauty is in the blends, how you layer the affects, mix the light sources, and how you package it into the final product." said Rosemarie Allaire, a California-based architectural lighting designer.
The 2013 XTS lighting choreography is timed to the fraction of a second by the car's central control system. It is cued by various triggers, such as the key fob, the doors and ignition switch.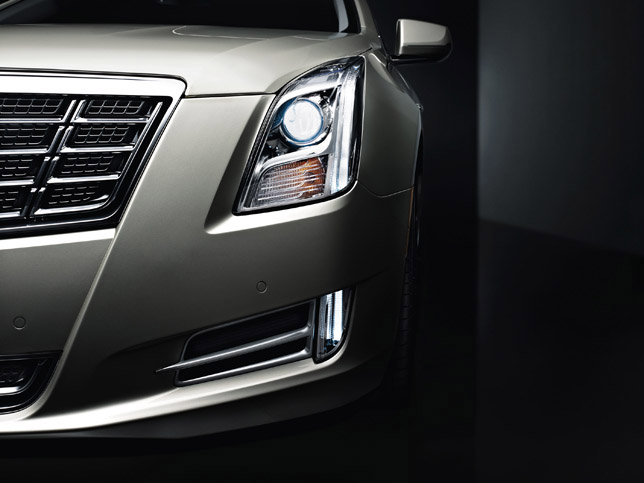 Source: GM