2013 Dodge Dart Compact Car [teaser]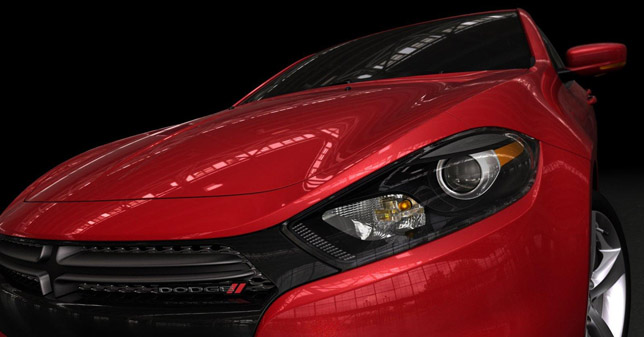 The upcoming 2013 Dodge Dart is going to be a state-of-the-art four-door sedan with refined and class-leading aerodynamics. At the core of the car lies the combination between Alfa Romeo DNA and Dodge's passion for performance. Hence you can certainly expect that the all-new 2013 Dodge Dart is a thoroughly modern vehicle that is firstly fuel-efficient, secondly beautifully designed and crafted, and lastly agile and brings fun back to driving in the segment.
The aim of the Dodge brand is to deliver high-quality, innovative vehicles that stand apart in performance and style. This was made possible because of the unique combination of Alfa Romeo's DNA and Dodge's perfection in performance. First of all, an important note is that the all-new Dart is the first Chrysler Group vehicle based upon a Fiat architecture (adapted from the award-winning Alfa Romeo Giulietta). The Giulietta is highly appreciated for its great performance according road-holding, agility and safety, combined with exceptional driving dynamics. The Dart leverages all of these attributes within a lengthened and widened space delivering segment-leading levels of interior spaciousness. Furthermore the 68 percent of the body is composed of high-strength steel, resulting in a very strong and rigid structure. All that combined with responsive steering, four-wheel independent suspension, and available 18-inch wheels, makes the Dart valuable in driving experience.
The design is undeniably eye-catching! First the exterior proportions are set off from every angle by dynamic lines and curves, along with advanced technology. The reason for that is of course the goal to deliver class-leading aerodynamic performance. In addition the personality-packed front view is instantly recognizable as an all-new Dodge with its tailored split-crosshair grille, projector headlamps and fog lamps and accentuated fenders.
The new 2013 Dodge Dart is not only impressive by design but also with its powerful fuel efficient engines! It will be powered by three sophisticated four-cylinder engines. According to the individual like, drivers can select from a new Tigershark 16-valve 2.0-liter engine, a 16-valve 1.4-liter MultiAir Intercooled Turbo engine, and a new Tigershark 16-valve 2.4-liter MultiAir four cylinder engine. These three engines, combined with three transmission choices, are refining the performance by providing the most various powertrain lineups in their class. To go further into details there is a MultiAir technology that delivers optimum combustion at any speed under all driving conditions. It allows direct and dynamic control of air intake and combustion thus resulting in a 15 percent increase in low engine rpm torque, a 7.5 percent improvement in fuel efficiency and a 10 percent reduction in C02 emissions.
The all-new Dodge Dart will be made in America, at Chrysler Group's Belvidere Assembly Plant in Belvidere, Ill. The all-new Dodge Dart has been designed with high levels of refinement, craftsmanship and engaging driving dynamics.  There you'll get all the extra photos and information about the all-new 2013 Dodge Dart.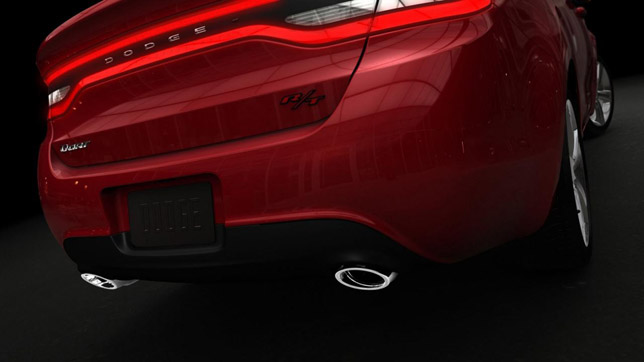 Source: Dodge