How to Change Cars Forever: 2013 Dodge Dart
2013 Dodge Dart is the major star of the latest Dodge TV Ad, where the brand reveals how the groundbreaking vehicle was made.
The spot is under the name "How to Change Cars Forever". It is a rapid-fire "instructional" and dynamic commercial which shows us how to make a world-class car today. It also gives us an insight of Dodge's approach to designing and engineering.
The advertisement adds a huge dose of creativity and the viewers will definitely appreciate the light sense of humor in it. 'How to Change Cars Forever' captures in details the process of starting with a simple idea and developing it to the end by creating a revolutionary new car.
2013 Dodge Dart is an embodiment of a world-class architecture and DNA of Alfa Romeo. Combined with great design philosophy and high-quality technologies, the new Dart is very agile, fun-to-drive, spacious and comfortable. It comes equipped with the 1.4-liter MultiAirï® Turbo engine and offers great ride and handling, and innovative interior style.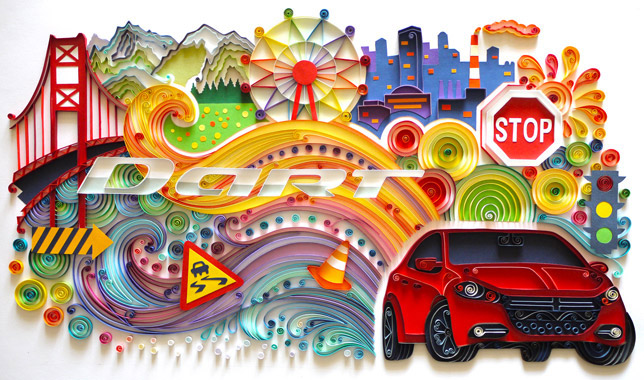 2013 Dodge Dart
Source: Dodge