2013 Fiat 500e - US Price $32,500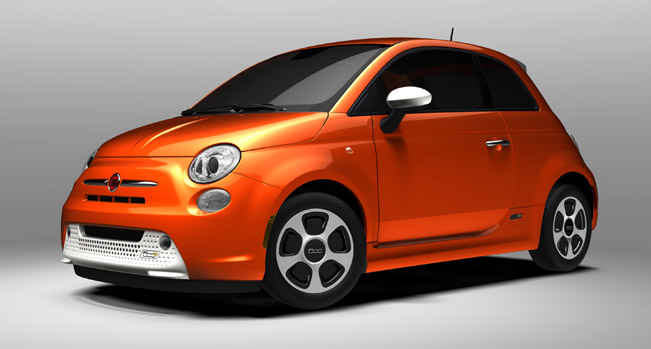 Fiat USA has announced the pricing of the new 2014 500e. It has a starting price of $32,500.
"With unique Italian style, industry-best highway MPGe rating and class-leading combined driving range, we know we have a great car in our hands. Now our task is to simplify the customer's experience and make sure that people know how easy and affordable it can be to own our electric Cinquecento.", commented Tim Kuniskis Head of FIAT Brand North America.
If you thought that purchasing or leasing an EV would come with a hefty premium, think again. The 500e will be offered to California residents at launch with a $199 a month/$999 due at signing lease for 36 months, same as the current lease offer on a Fiat 500 Pop powered by a gas engine.
The 2014 Fiat 500e boasts an exceptional fuel consumption of 122MPGe city, 108 MPGe highway and 116 MPGe on combined cycle. It is powered by an electric motor with 111HP (83 kW) and 200Nm (147 lb-ft) of torque. There is a 24 kW lithium-ion battery and a maximum range of 140 km (87 miles). The top speed is decent – 137 km/h (85 mph).
The new 500e is scheduled to hit the market this summer. It will be available at first through the company's 25 dealerships in California.
Source: Fiat