2015 Fiat 500e reaches US West Coast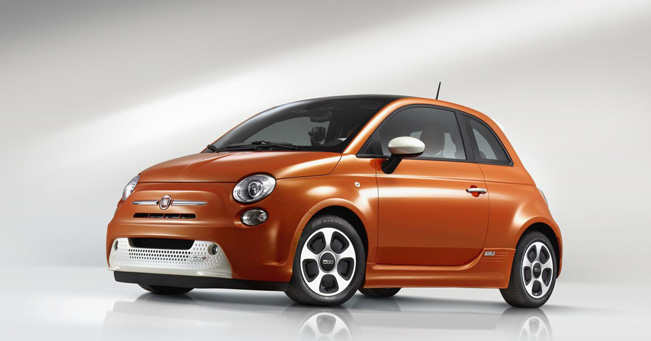 The new all-electric 2015 Fiat 500e has become available on the US West Coast, Fiat has officially announced. The really new interesting fact is that now the 2015 Fiat 500e is available in the US state of Oregon, while before the electric car was sold only in California.
"Bringing the Fiat 500e to Oregon gives more customers in this environmentally minded state the opportunity to enjoy the Italian style and engaging driving dynamics of the Fiat 500, but with zero tailpipe emissions," said Jason Stoicevich, Head of FIAT Brand for North America, Chrysler Group LLC.
"The Fiat 500e is attractive and fun. It remains a model that will, with a short test drive, convert people who hadn't even thought about electric cars into EV enthusiasts," said Bengt Halvorson, Drive Revolution Event Co-chair.
The 2015 Fiat 500e features a redesigned center console, with a new cup holder design and an additional, conveniently located USB port that is fully functional and integrated with the radio. Two paint colors have been added for 2015 for a total of seven available exterior paint colors, including new Luce Blu (light blue with a pearl finish) and Celeste (light blue).
The new car is now available in both Oregon and California for USD 199 per month for 36 months and USD 999 at signing. This past summer the vehicle was named the "Top Electric Vehicle" for a second consecutive year at the Northwest Automotive Press Association's Drive Revolution, which is an annual alternative-fuel vehicle event in Portland.
Source: Fiat