2013 Nissan Juke 1.5 dCi - Improved Fuel Economy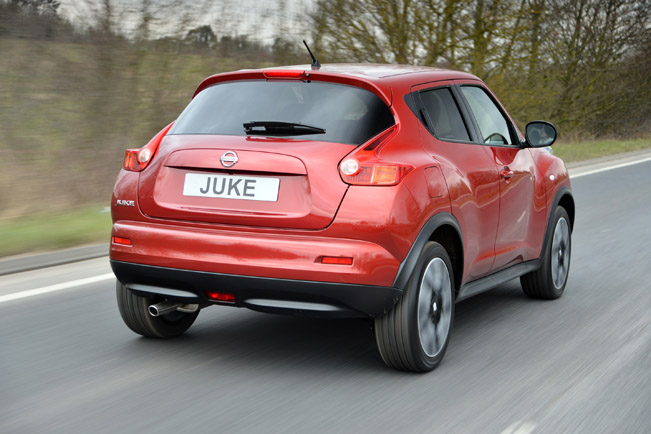 Nissan has announced the new improved 2013 Juke 1.5 dCi coming with lower emissions, greater fuel economy, reduced noise and more torque.
The changes include revised piezo-electric fuel injection nozzles, low-inertia variable geometry turbocharger and more efficient air intake path. In addition, a closed-loop low-pressure exhaust gas recycling (EGR) system, in which the exhaust gas is cooled before being re-introduced to the intake system, has helped ensure the unit is compatible with forthcoming EURO 6 emission regulations. Other changes include a new thermostatically-controlled variable displacement oil pump which reduces internal friction by adapting automatically to the engine's needs and oil viscosity.
The new diesel features low friction enhancements including diamond-like carbon (DLC) coatings for the tappets and now also features Nissan's automatic Start/Stop system. With highly efficient smart management technology the engine restarts within 0.5sec of the clutch being engaged. Reduced combustion noise further enhances the unit's overall refinement.
Over the official combined cycle, the new Juke 1.5-litre dCi returns 67.3mpg as opposed to the previous unit's 58.9mpg, a 14 % improvement. CO2 emissions fall from 124g/km to 109g/km.
Fuel efficiency is also helped by the use of the Nissan Dynamic Control system, which enables the driver to select from three engine settings – Eco, Normal and Sport. This system now not only selects appropriate pedal sensitivity settings in Eco and Sport modes, but also limits maximum engine torque in Eco mode to 220Nm. In Normal and Sport, the full 260Nm is available. The unit's overall power output remains at 110HP while performance figures (109mph maximum speed, 0-62mph in 11.2sec) are also unchanged. The new generation engine will be available across all Juke grades excluding the NISMO.
Source: Nissan