2013 Nissan Juke n-Tec Special Edition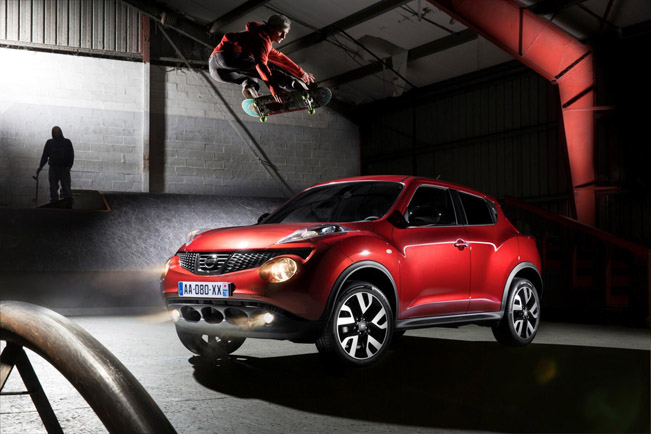 Nissan has announced Juke n-Tec Special Edition, which comes with the new generation Nissan Connect infotainment system with remote connectivity as standard.
The n-Tec Special Edition is based on the Acenta trim level. It includes a 5.8" colour touchscreen, satellite navigation and Bluetooth connectivity for mobile phones and music players, the new system incorporates Google's Send-To-Car technology.
Using Google's Send-To-Car, an owner can plan a journey on a PC or tablet at home or in the office and then send the instructions to the car. And as the journey starts the navigation system has already planned the best route, avoiding traffic issues and incorporating any points of interest (POI) specified.
The Juke n-Tec also features a set of 18" black/silver alloys, glossy black mirror caps and B-pillars. Eight exterior colors are available, along with three interior cabin shades. The crossover is powered by a 1.6 liter naturally aspirated engine with 117HP (86 kW) or a 1.6 liter turbocharged DIG-T with 190HP (140 kW). There is also a diesel variant – 1.5 dCi with 110HP (81 kW).
Other standard equipment includes a reversing camera with colour display, rain sensing wipers, auto-lighting, front fog lights, leather trimmed steering wheel and gear lever knob, automatic climate control and audio with Bluetooth Compatibility and USB port.
Source: Nissan