2013 Nissan Note - A New Global Compact Car
Nissan has announced the new 2013 Note model, which will hit the market in September this year. The car was previewed by the Invitation Concept.
With a goal of becoming the most user-friendly car in its segment, the new Note will explore the full potential of compact cars when it goes on sale in Japan this fall.
The Note achieves class-leading fuel efficiency and emission levels, combining advanced engine technology, a lightweight platform and improved aerodynamics.
The interior boasts an electronic climate control system, GPS navigation and an Around View Monitor, of course as options.
The engine range includes a supercharged 3-cylinder HR12DDR (DIG-S) and a HR12DE. They will be connected to a next-generation continuously variable transmission which promises to deliver class-leading fuel efficiency. These engines will be available in Japan and the European variant will be unveiled early next year.
The new Japanese-market Note will be manufactured at Nissan Motor Kyushu. Nissan's Sunderland plant in the U.K. will produce models for Europe, which are planned for release in 2013.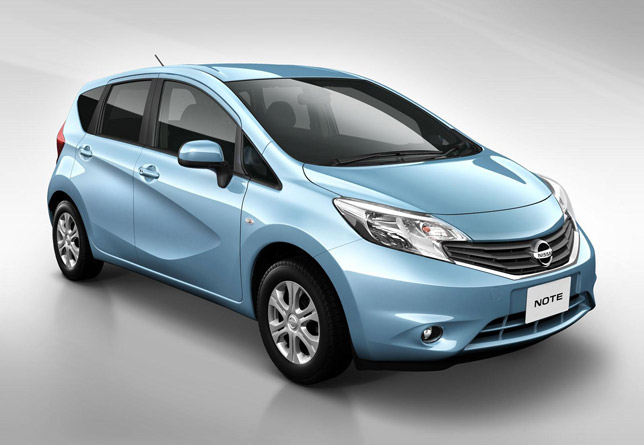 Source: Nissan