2013 Nissan Note EU - Design and Technology Connected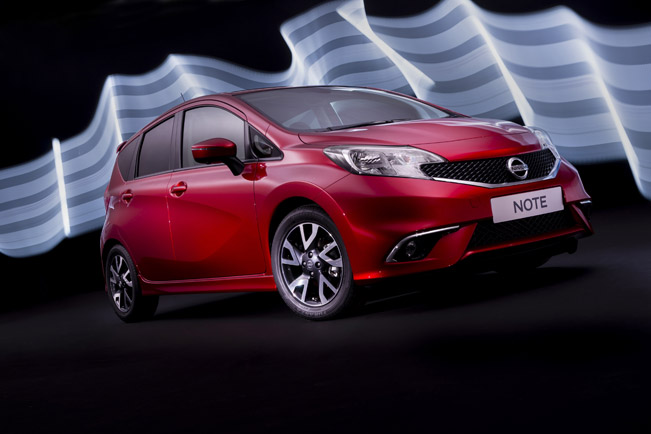 Nissan has presented the all-new Note for Europe, which will make its official appearance at the 2013 Geneva Motor Show in March. Nissan's commitment to innovation, style and excitement has produced some of the most talked-about cars in recent years. And now, following in the tracks of the ground-breaking Qashqai and Juke, the new Note sets the standard for advanced, relevant technology in an affordable small car package.
The engine range includes a 1.2 liter petrol with 80HP (59 kW) and 110Nm (81 lb-ft) of torque. It returns 60 mpg UK – 4.7 liters per 100 km with CO2 emissions of 109 g/km. There is also a 1.2-liter DIG-S engine with 98 HP (72 kW) and 142 Nm (105 lb-ft) of torque. It has not only more power but better mpg – 65.7 UK with CO2 emissions of 99 g/km when equipped with manual gearbox. The last variant is a 1.5 liter turbo-diesel with 90HP (66 kW) and 219Nm (162 lb-ft) of torque. It boasts superb fuel consumption of 3.6 liters per 100 km – 78.4 mpg UK.
"New Note fulfils a really important role in our line-up, combining really smart design with technology that has never been offered in the B-segment before. We've used design and engineering innovation to make premium technologies accessible and affordable.", commented Geraldine Ingham, Chief Marketing Manager for Nissan in Europe.
Prices and specifications will be unveiled closer to the new Note's European on-sale date in the autumn of 2013.
Source: Nissan