2013 Porsche 911 GT3 [video]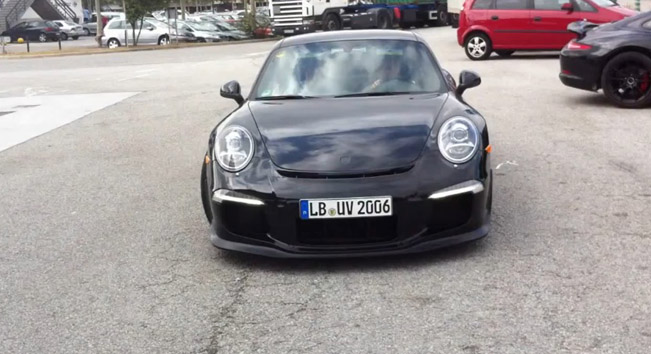 Here is a nice video of the 2013 Porsche 911 GT3 (991 model), which is not on the market, yet. Dani Dominguez Mas made this clip at a gas station in Spain, where several Porsche GT3's were stop for refilling.
The cars are caught completely undisguised and as we can see, the new GT3 has an aggressive front bumper with a splitter and a huge vent to improve downforce and cooling. Other highlights are the new rear wing and a center-mounted dual exhaust system. There is also big brake system and a set of center-locking wheels, which is very interesting.
Nothing is mentioned about the engine, but it is expected to be the new 3.8 liter naturally aspirated flat-six developing 470HP (346 kW). It will send the power on the road through the new PDK transmission. 0-100 km/h in less than 4 seconds and a top speed of more than 322 km/h (200 mph).
Check out the video below.
Source: Dani Dominguez Mas via Youtube