Porsche 911 GT3 R Hybrid Version 2.0
Porsche has introduce the upgraded version of 911 GT3 R Hybrid. Version 2.0 will hit the 24 hours of Nurburgring race.
Porsche 911 GT3 R Hybrid Version 2.0 is powered by a 4.0 liter flat-six with two electric motors with combined output of 204PS (150 kW). The petrol engine delivers 470PS, which are delivered to the rear wheels and the electric system powers the front axle.
The new GT3 R Hybrid has an aerodynamic optimization, which reduces drag and fuel consumption. The whole car now weighs 1 300kg, which is 50 kg less than the previous one.
The steering wheel looks very strange, because of all the switches, but the driver can easily operate key functions without having to take their eyes off the road.
"The emphasis of our work was on improving efficiency. That means we want to keep the lap times consistent with 2010 but use less energy, hence less fuel. In this way, we support future developments of road-going, sporting hybrid vehicles.", commented Hartmut Kristen, head of Porsche motorsport.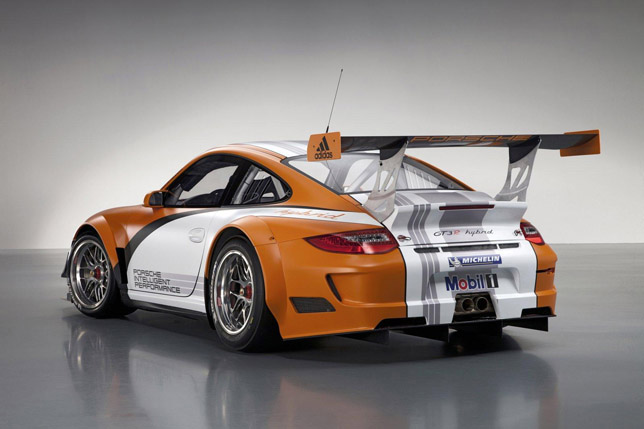 source: Porsche