2013 Porsche Cayenne Diesel US - Price $55 750
Porsche today announced it will offer the Cayenne Diesel in the United States market for the first time beginning with the 2013 model year.
2013 Cayenne Diesel is powered by a 3.0-liter V6 turbo diesel engine with 240HP (176 kW) and 550Nm (406 lb-ft)of torque at just 1750RPM.  0-60 mph in 7.2 seconds and a top speed of 217 km/h (135 mph). The fuel consumption is exceptional and the new Cayenne Diesel can go up to 1190 km (740 mph) on a single tank of fuel. It also meets Tier 2 BIN5 emissions standards using selective catalytic reduction (SCR) technology.
The Cayenne Diesel, the first diesel powered vehicle ever offered by Porsche, was originally introduced to the Diesel-dominated European market in 2009. This same clean diesel technology now comes to the United States, joining the Cayenne, Cayenne S, Cayenne S Hybrid and Cayenne Turbo models.
2013 Porsche Cayenne family will hit the US market in September at a base MSRP price of $55 750, not including a $975 destination charge.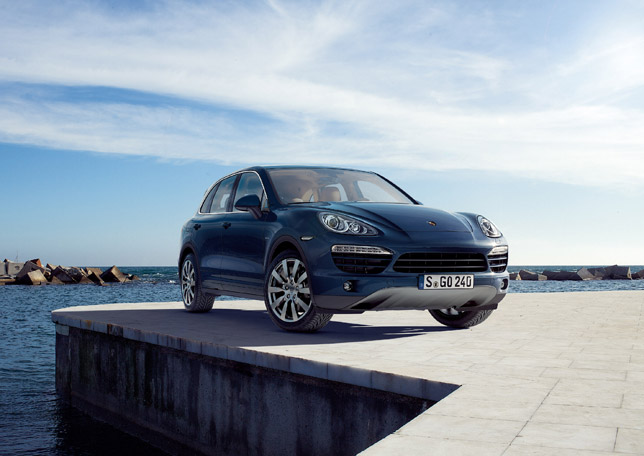 Source: Porsche