Fourth Generation Renault Clio Debut
The neat and sexy Renault Clio is back for a fourth generation which will add even more versatility and style to the family. Despite being packed with new and exciting features and looking curvy as a maxi model, the 2013 Clio weighs around 100 kg less than it's predecessor.
It's also lower and with a wider track. That way, Renault have added aggression to an already impish hatch. The Clio's face also looks menacing while the strictly 5-door policy emits a certain degree of seriousness. Inside, a predominantly minimalist dashboard appears in the form of an "aircraft wing". As standard, from the Dynamicque trim and upwards, the 2013 Clio gets a seven-inch wide touchscreen R-Link system that connects you to the outside world. That includes a TomTom sat nav and a software that gives insight to the car's electronic systems. Through it, one can access to an advanced eco-driving function which analyzes and aids the user's driving style.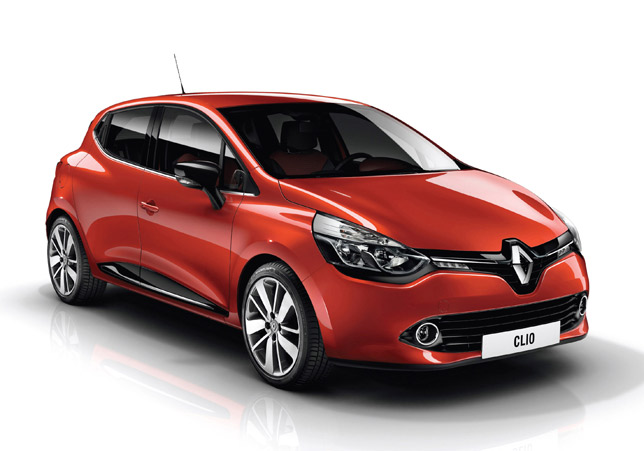 And if it's eco what you're after, you can't go wrong with the two new engines that come with the fourth-gen Renault Clio. One is an Energy TCe 90 Petrol unit that has three cylinders and 0.9-liters of displacement. But because it's turbocharged it develops 90 hp and still manages to average 65.7 mpg when taking into account the economy-optimised gearbox and the Stop&Start system. The second engine is a 1.5-liter Energy dCi 90 unit which also has 90 hp to play with but because it's a diesel it returns even more economy – 88 mpg and even less CO2 emissions per kilometer. You get quite a lot of torque as well: 220 Nm available from 1,750 rpm.
For the more dynamic individuals, there will be the TCe 120 which will be available during the first half of 2013. We are talking about a 1.2-liter, 120 bhp engine that packs a 190 Nm punch at 1,750 rpm as well. The power will be transmitted through a six-speed EDC automatic transmission (EDC stands for Efficient Dual Clutch) - technology that has been unknown to the Clio range up until know. The dCi 90 engine will also have this gearbox as an option.
Further details of New Renault Clio will be provided at the international media road tests in September and at the Paris Motor Show.
Source: Renault