2013 Scion FR-S for Takata Racing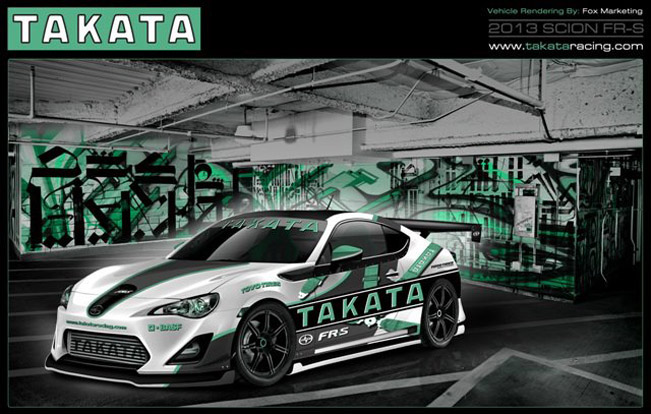 For Marketing Cars will prepare a new special 2013 Scion FR-S for Takata Racing, who are dedicated to protecting human life. They began by developing seat belts utilizing the technology found in parachutes. Since then, they continue to develop the newest safety technology and make it available globally. This has been their objective since the beginning and they will remain committed to it.
Originally, the FR-S is powered by a 2.0 liter Subaru Boxer engine with 200HP (147 kW) and 205Nm (151 lb-ft) of torque.
2013 Scion FR-S can be opted with either 6-speed manual gearbox or a 6-speed automatic transmission. The car is designed entirely to bring supreme driving pleasure and this is for sure, especially with a 53 to 47 front-to-rear weight ratio.
The tuned vehicle will come with a new supercharger kit from HKS. The FR-S for Takata Racing will make its official debut at the 2012 SEMA in Toyo Tires booth.
Source: Fox Marketing via Facebook