2013 Scion FR-S Sports Car - now at dealerships
2013 Scion FR-S Sports Car is now available in dealerships. This is an exceptional high-performance coupe, which is the fifth model joining the family of the brand Scion and plays an integral part in it.
First of all what FR-S will provide to its drivers is genuine sports feel. And secondly – it can be experienced at not so costly price: the price of this Scion model begins at $24 200.
The FR-S can be equipped with either six-speed manual transmission or a six-speed automatic one which includes paddle shifters and Dynamic Rev Management technology.
A fact that you might not know is that the FR-S stands for Front-engine, Rear-wheel drive, Sport. And the name is proven by the engine that is at the heart of the vehicle: a 2.0-liter boxer one which produces an impressive 200 horsepower (147 kW) and 151 pound-feet (205 Nm) of torque. The flat engine is mounted extremely low, giving the car a dynamically low center of gravity.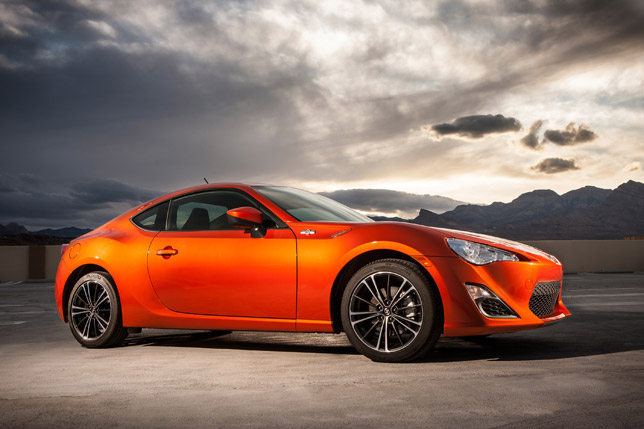 Furthermore, the designers of the car made it in such way that it is quick and nimble which going into and out of corners, with dynamic maneuverability and confident handling. In addition, the Scion has low weight, which is combined with a dynamically tuned suspension setup comprising of MacPherson struts up front and a double wishbone system in the rear.
A standard feature here is the Torsen® limited-slip differential, apportioning power to the rear wheels with precision and immediacy. The FR-S runs on lightweight 17x7-inch alloy wheels and ventilated disc brakes.
The interior is also performance focused. It includes a 2+2 seating. The front seats are comfortable and assertive, and include deep bolsters. They are also mounted extremely low, while the rear seat folds down flat, creating flexible space.
Source: Scion