2014 Acura MDX Prototype at the 2013 NAIAS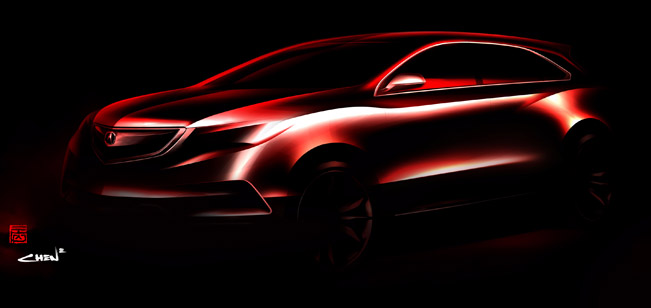 Acura will present the next-generation MDX Prototype at the 2013 NAIAS, held in Detroit over January 14-15, next year.
The new MDX utilizes "Aero Sculpture" design language. It affects both form and function, the 2014 MDX Prototype will feature alluring proportions with smooth, arching body lines matched to an efficient architecture.
Nothing is mentioned about the technical specs, but probably the MDX will be powered by a 3.5-liter V6 engine with 314HP (231 kW) and 368Nm (272 lb-ft) of torque.
Stay tuned for further information, video and high resolution pictures, which will be available right after the press conference, which can be watched live at www.acurawebcast.com.
Source: Acura