2014 BMW 2-Series Active Tourer ///M Sport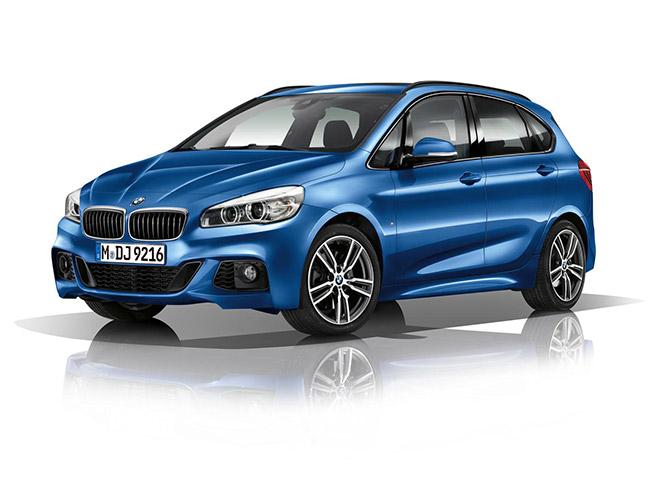 Can you think of something uglier than BMW 2-Series Active Tourer? No, it's not Fiat Multipla (even though it is quite nasty), it is 2-Series Active Tourer with ///M Package. The German automaker has quietly introduced it as they hope nobody will see it, but we do.
The exterior comes with complete aerodynamics package including new front and rear bumpers, a high-gloss black grille, a new diffuser and sport tuned suspension ( reducing the ride height by 10 mm). There are also new 17" or 18" alloy wheels fitted with low-profile tires.
The interior features leather sport steering wheel, leather front sports seats, an anthracite roof and ///M door sill plates.
The engine range of 2-Series Active Tourer includes a 1.5 liter three-cylinder petrol with 136 HP (100 kW) and 220 Nm (162 lb-ft) of torque; a 2.0 liter four-cylinder petrol with 231 HP (170 kW) and 350 Nm (258 lb-ft) and a 2.0 liter four-cylinder diesel with 150 HP (110 kW) and 330 Nm (243 lb-ft) of torque.
Source: BMW