2014 BMW 4-Series Convertible - US Price $49,675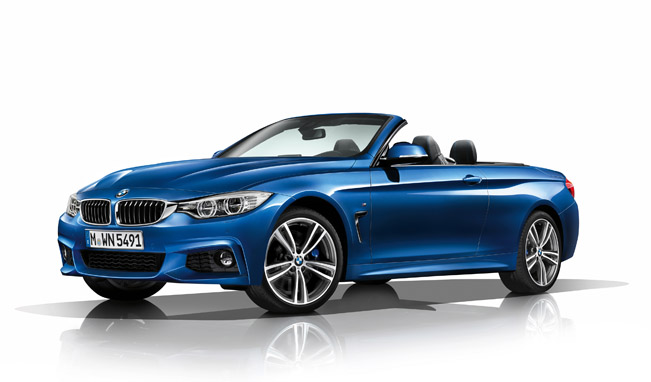 BMW has officially unveiled the 2014 4-Series Convertible, which will make its official debut at the 2013 Los Angeles Auto Show. 2014 BMW 4-Series Convertible is scheduled to hit the US market in the beginning of the next year with starting price of $49,675 for the 428i and $55,825 for the 435i.
There will be three trim levels in the US - Sport, Luxury and M Sport, while the European version will also get Modern.
The 4-Series Convertible will again feature a three-piece retractable hardtop with new features and functionality. There is a sound-absorbing headliner which reduces wind noise by up to 2 dB in comparison to what the previous 3-Series Convertible had. The top can be removed by a single push of a button in just 20 seconds with speeds of up to 18 km/h (11 mph).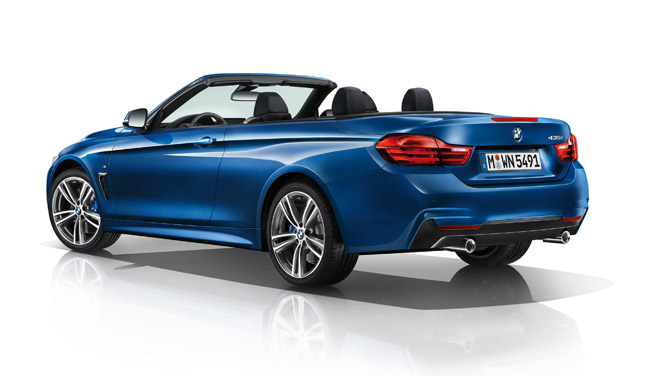 Other nice innovation are the three-temperature neck warmers which will allow you to drive the car with the top down even at lower temperatures without getting too cold.
The engine range includes a 428i – powered by a 2.0 liter four-cylinder turbocharged engine with 240HP (179 kW) and 345Nm (255 lb-ft) of torque. 0-100 km/h in 6.2 seconds and a top speed of 250 km/h (155 mph). The 435i comes with the well-known 3.0 liter turbocharged petrol with 300HP (224 kW) and 406Nm (300 lb-ft) of torque. 0-100 km/h in 5.5 seconds and and a top speed of 250 km/h (155 mph).
These engines will be connected exclusively to an 8-speed automatic gearbox providing Normal and Sport transmission modes, while the 428i model can be optionally configured with an xDrive all-wheel drive arrangement.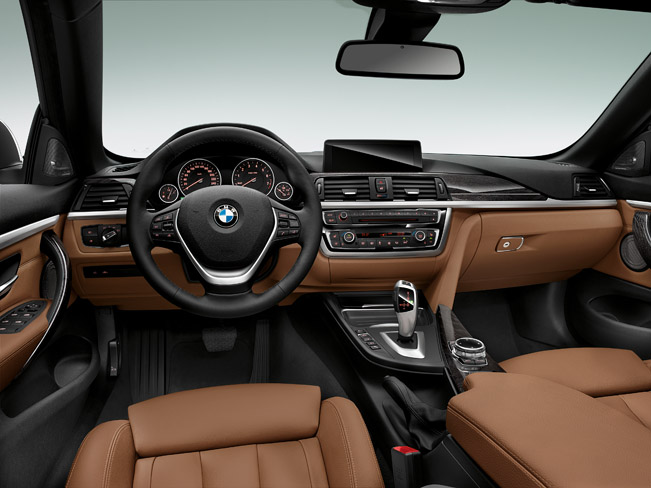 The European version will also get a 420d with a 2.0 liter turbodiesel with 184HP (135 kW) and 380Nm (281 lb-ft). The Euro-spec 4-Series comes as standard with a 6-speed manual transmission but can be optionally mated to the aforementioned 8-speed automatic gearbox.
The interior of the BMW Series 4 Convertible presents a stylish fusion of sporty allure, elegance and exclusivity. All of the controls are arranged ergonomically around the driver to provide optimum access to all functions. The doors are designed so that all the lines converge towards the rear, and bright color combinations featuring a two-tone effect for the door and side panels, in combination with the hardtop cover, contribute to the "boat deck" look
Source: BMW