2014 Cadillac XTS V6 3.6 liter Twin-Turbo - 410HP and 500Nm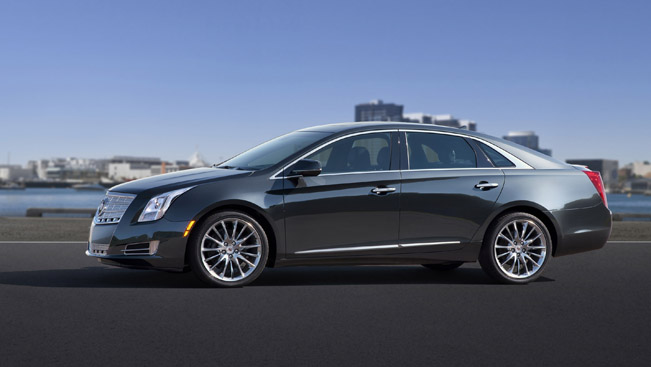 The 2014 Cadillac XTS is now offered with a powerful 3.6 liter V6 twin-turbocharged petrol engine.
It is coming from the mighty CTS, but slightly underpowered (10HP and 82Nm) or in other words 410HP (306 kW) and 500Nm (369 lb-ft) of torque. The 2014 XTS fitted with this engine comes with a slightly different front grille and a badge on the lid.
Other highlights include automatic parking assist and electric power steering for the FWD models. There is also a passenger seat with memory, Intellibeam headlights, revised rear-seat armrest and a sunroof sunshade.
XTS is the only luxury sedan with standard Magnetic Ride Control – the world's fastest-reacting suspension – while the advanced all-wheel-drive system uses Haldex technology with an electronic limited-slip differential to transfer power front-to-back, and side-to-side, along the rear axle. It is available on all three collections.
The twin-turbo engine is a comprehensive upgrade on the 60-degree, 3.6L DOHC V-6 that is offered as the standard engine in the XTS. However, almost every component is unique. New features include: - All-new cylinder block casting - Strengthened connecting rods - Machined, domed aluminum pistons with top steel ring carrier for greater strength - 10.2:1 compression ratio - Patented, integrated charge air cooler system with low-volume air ducts - Two turbochargers produce more than 12 pounds of boost (80 kPa) - Vacuum-actuated wastegates with electronic control valves - All-new direct injection fuel system - Tuned air inlet and outlet resonators, aluminum cam covers and other features that contribute to exceptional quietness and smoothness.
The cylinder heads are also unique to the Cadillac Twin-Turbo. They feature a high-tumble intake port design that enhances the motion of the air charge for a more-efficient burn when it is mixed with the direct-injected fuel and ignited in the combustion chamber.
Source: GMC