2014 Citroen c-Quatre VTS for China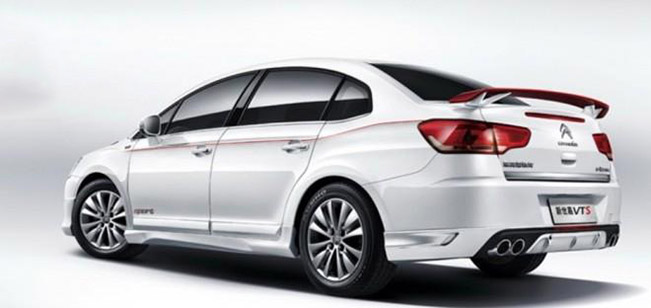 Citroen has announced 2014 c–Quatre VTS for China. Essentially, this is a sport version of the Citroen C4. It is available exclusively as a saloon model and is based on the the first generation of the model.
The exterior boasts an aggressive body kit including new front and rear bumper skirts as well as a new diffuser housing quad sport exhausts system. There are also new vents on the front hood providing cool air for the 2.0 liter four-cylinder naturally aspirated petrol engine with 150HP (110 kW). Last, but not least is the big rear wing generating more downforce and improving the traction.
Other highlights include red racing stripes and big alloy wheels fitted with low-profile tires. The price of 2014 Citroen c-Quatre VTS starts at ¥113,800 (around $18,300) and goes up to ¥135,800 ($22,000).
Citroen will also exhibit the all-new DS5 LS-R Concept at the 2014 Beijing Motor Show starting later, this month.
The DS5 LS-R Concept has an all-new 1.6 liter turbocharged petrol engine - 300HP (224 kW) and 400Nm (295 lb-ft) of torque. 0-100 km/h in 6.0 seconds and a top speed of 250 km/h (155 mph) – electronically limited. The engine is connected to a sequential gearbox featuring steering wheel-mounted paddle shifters.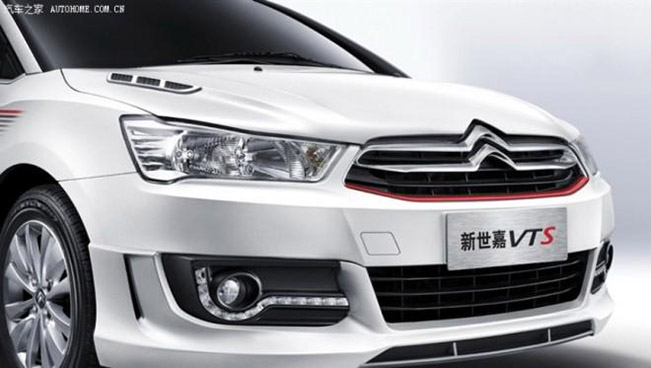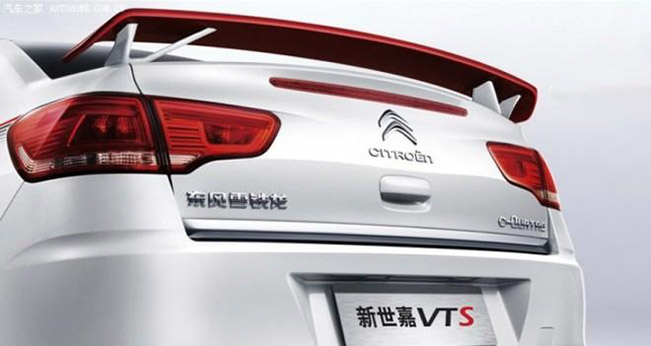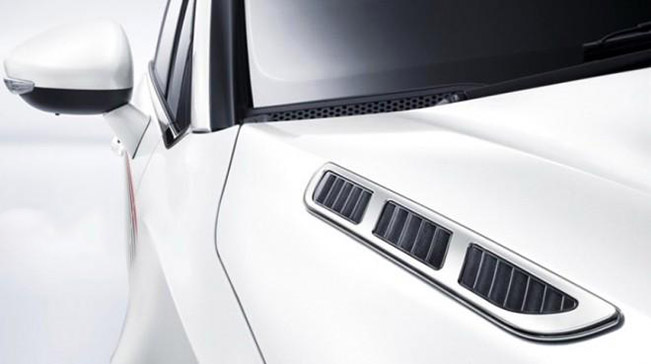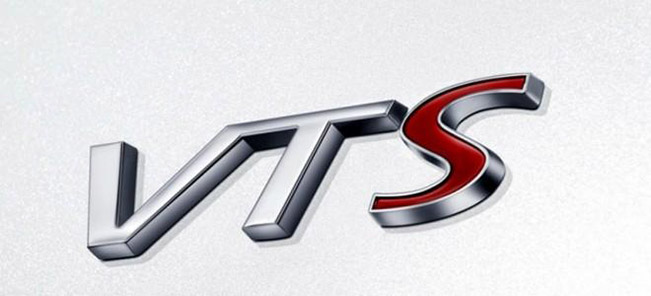 Source: carnewschina