2014 Ford Fusion 1.5 liter EcoBoost - 181HP and 240Nm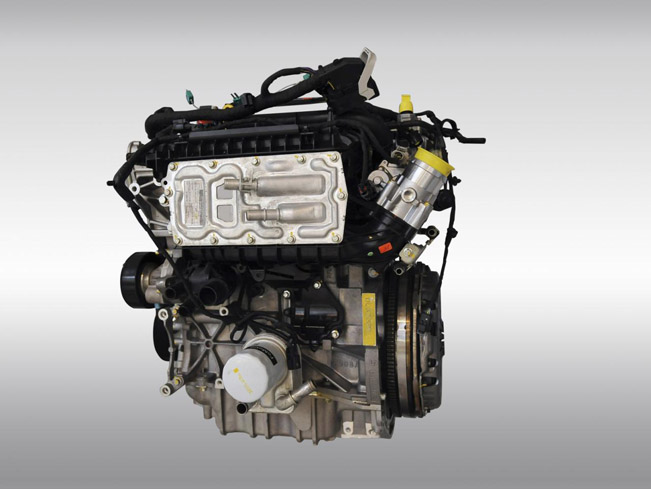 Ford has announced a new 1.5 liter EcoBoost engine, which will power the 2014 Fusion model.
The four-cylinder turbocharged 1.5 liter EcoBoost has 181HP (133 kW) at 6,000RPM and 240Nm (177 lb-ft) of torque at 1,500RPM. The result is thanks to an aluminum block and head with twin independent variable camshaft timing. Fuel economy figures are not available, yet.
The transmission variants are either a 6-speed automatic (standard) or a 6-speed manual (option).
The 2014 Ford Fusion can also be ordered with a 2.5 liter four-cylinder with 177HP (130 kW) at 6,000RPM and 240Nm (170 lb-ft) at 4,500RPM and a 2.0 liter four-cylinder EcoBoost with 243HP (179 kW) at 5,500RPM and 365Nm (270 lb-ft) at 3,000RPM.
Remember, that the 1.0 liter EcoBoost won "Engine of the Year" for second time, so obviously the EcoBoost power units are quite good.
Source: Ford