2013 Ford Mondeo [first pictures]
Ford has released first two pictures of the new 2013 Mondeo. The new family-sized car is quite aggressive. It features new restyled headlights with LED turn indicators, big alloys with low-profile tires, two big exhaust pipes and two-colored rear lights.
If you find any similarities to Ford Fusion, you'll be completely right, because the new Mondeo looks identical to the American car.
Still, nothing is mentioned about the engine range, but probably the new 1.6 liter EcoBoost engine with 181PS (133 kW) and 233Nm (172 lb-ft) will be available as well as the mighty 2.0 liter EcoBoost  with 240PS (177 kW) and 339Nm (250 lb-ft).
Stay tuned for more information!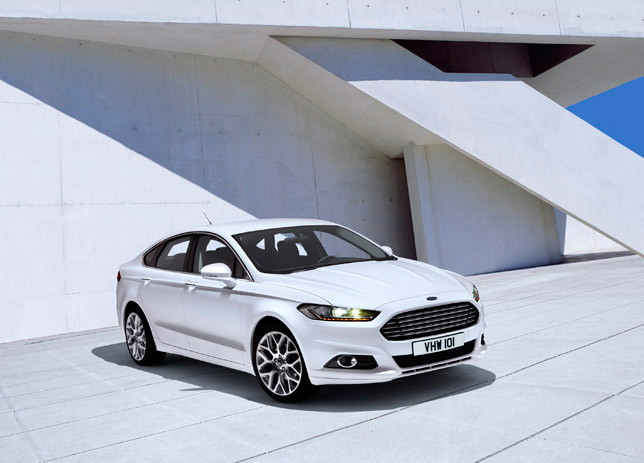 Source: Ford