2014 Lexus CT200h - Refreshed Exterior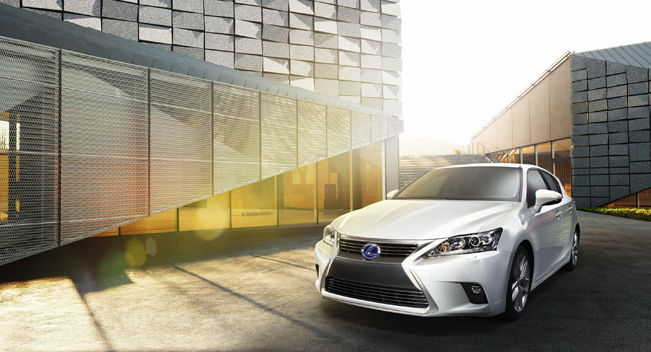 Lexus has announced the facelifted 2014 CT200h. It will be unveiled at the 2013 Guangzhou Motor Show on November 21st, 2013.
The new CT 200h features a refreshed exterior design including the adoption of the Lexus signature 'spindle grille'. New design alloy wheels and changes to the rear of the car reinforce the car's powerful presence on the road.
There are no technical specifications announced, but the drivetrain will include a 1.8 liter petrol engine with 100HP (73 kW) and 80HP (60 kW) electric motor. The combined power is 136HP (100 kW). 0-100 km/h in 9.9 seconds and a top speed of 180km/h (112 mph).
Source: Lexus