2014 Mercedes-Benz B-Class Electric Drive - US Price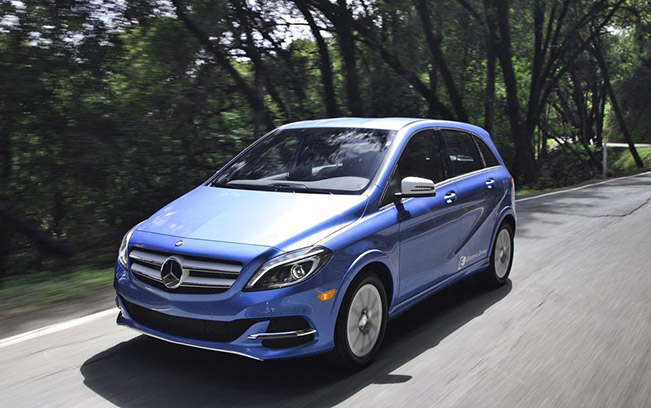 Mercedes-Benz US has announced the pricing of the all-new B-Class ED (Electric Drive). The extremely efficient model has a price tag of $41,450 and will hit the market in summer, this year. It will compete versus BMW i3, which is just $100 less ( price $41,350).
Some of the standard extras on 2014 B-Class ED include power front seats, cruise control and a Becker MAP PILOT satellite navigation system. There are also a lot of safety features like Attention Assist, Active Parking Assist and Collision Prevention Assist with adaptive Brake Assist.
The options list is huge, but some of the important extras are the COMAND infotainment system with internet connectivity, GPS navigation and LINGUATRONIC voice control. It comes with a 7" touch-screen display and powerful audio system.
2014 Mercedes-Benz B-Class Electric Drive is powered by a 177HP (132 kW) and 340Nm (251 lb-ft) electric motor. 0-100 km/h in 7.9 seconds and a top speed of 161 km/h (100 mph). The range is around 85 miles (137 km). There is a 28 kWh lithium-ion battery pack supplying the electric motor.
When the battery is depleted, it can be fully recharged in 3.5 hours with a 240V charger. The B-Class ED can get 60 mile (96 km) range within 2 hours of recharging.
Source: Mercedes-Benz