2014 Mercedes-Benz E-Class Facelift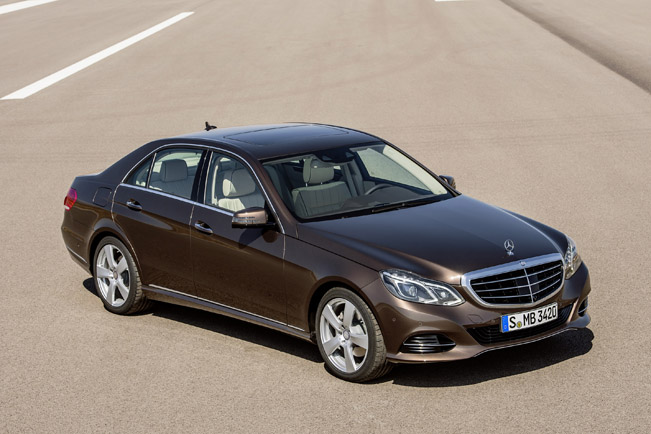 Mercedes-Benz has finally revealed the new 2014 E-Class Facelift. The big family saloon is actually a slightly updated version of the previous model, which is one of the best premium cars in the world. The new model comes with significant styling changes, better and more efficient engines, a lot of extras and some hi-tech features.
Designers applied the new Mercedes-Benz design language to reinterpret the brand's classic design values on the existing basis. The outcome is an elegant, refined and yet sporty look.
The front end has been completely revised with new headlamps that incorporate all light functions within a single lens, while flowing light elements within the headlamps help to retain the "four-eyed" appearance that is such a distinctive E-Class signature. The low beam and daytime running lights both come with partial LED as standard, while full-LED headlamps are available as an option for the first time in this class.
The rear end of the MY14 E-Class features modifications to the lights and the bumper. The new LED tail lamps have a horizontal design that emphasizes the width of the vehicle, while the two-tone look comes with a distinctive nighttime signature. Sport models feature exposed dual exhaust pipes.
The generously proportioned interior of the E-Class has been subtly revised and harmonized with the expressive exterior. Premium materials, precise lines and clearly defined surfaces combine to create a sophisticated overall look-andfeel.
A new feature is the two-part trim extending across the entire soft-touch dashboard, which is available in two wood finishes – burl walnut or black ash. Also new are the 3-tube instrument cluster, the trapezoidal head-unit display, the air vent design and the analogue clock between the two central vents.
Actually, the new E-Class reminds a lot to W220 (the old S-class). The car has identical dimensions and the headlights are almost the same. It is difficult to say whether 2014 E-Class Facelift is good-looking vehicle, but it is definitely not something spectacular.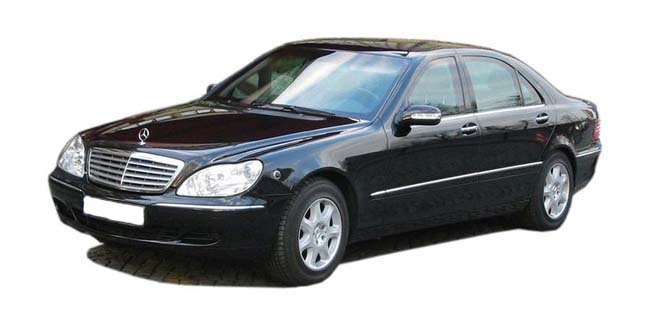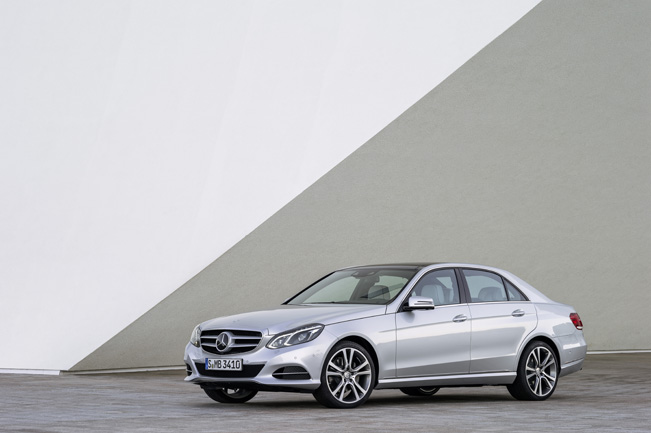 Check out the full specs below.
Performance:
E250 BlueTEC: 2.1-liter 4-cylinder turbodiesel: 190 hp, 369 lb.-ft
E350 Sedan: direct-injection 3.5-liter V6: 302 hp, 273 lb.-ft.
E350 4MATIC Wagon: direct-injection 3.5-liter V6: 302 hp, 273 lb.-ft.
E400 HYBRID Sedan: electric motor and direct-injection 3.5-liter V6: 27 hp + 302 hp, 184 lb-ft + 273 lb-ft
E550 4MATIC Sport Sedan: turbocharged direct-injection 5.5-liter V8: 402 hp, 443 lb.-ft.
New Standard Feature Highlights:
Collision Prevention Assist
ATTENTION ASSIST (new generation)
ECO Start/Stop
Sport models feature integrated star in grille
Dashboard design
New Optional Feature Highlights:
4-cylinder diesel powertrain
4MATIC all-wheel drive on BlueTEC
Full-LED lighting
Surround View Camera
Parking Assist Package
New generation Driver Assistance Package, featuring:

DISTRONIC PLUS® with Steering Assist
Optimized Active Lane Keeping Assist
BAS PLUS® with Cross-Traffic Assist
PRE-SAFE PLUS® for rear-end collision
Autonomous emergency braking (PRE-SAFE® Brake) on pedestrians
| | | | | | | | |
| --- | --- | --- | --- | --- | --- | --- | --- |
| Model | Cylinders | Displacement cc | Output at rpm | Torque at rpm | 0-62 mph in s | MPG | CO2 g/km |
| E 200 | 4 | 1991 | 184 hp /5500 | 300 Nm/ 1200 - 4000 | 7.9 (8.3) | 48.7 (47.0) | 135 (139) |
| E 250 | 4 | 1991 | 211 hp /5500 | 350 Nm/ 1200 - 4000 | 7.4 (7.8) | 48.7 (46.3) | 135 (141) |
All figures based on 7G-TRONIC PLUS (figures in brackets apply to Estate)
Powerful diesel engines in the best efficiency class
Some of the diesel models of the E-Class are available as BlueTEC models fitted with the established SCR (Selective Catalytic Reduction) technology and as such meet the EU6 emissions standard.
The comprehensive engine range is supplemented with the E 300 BlueTEC HYBRID. It combines the four-cylinder diesel engine with an electric motor, thereby producing a system output of 170 kW (231 hp) and 750 Nm of torque. The E 300 BlueTEC HYBRID returns 69.0 mpg and emits CO2 emissions of 107 g/km. As such it occupies the leading position among the most economical models in the upper medium-size category.
The diesel engines
Model
Cylinders
Displacement cc
Output at rpm
Torque at rpm
0-62 mph in s
MPG
CO2

g/km

EU
Efficiency class
E 200 CDI
4
2143
136 hp/ 2800 - 4600
360 Nm/ 1600 - 2600
9.5 (10.1)
57.6 (53.3)
127 (137)
5
A
E 220 CDI
4
2143
170 hp/ 3000 - 4200
400 Nm/ 1400 - 2800
8.4 (8.6)
60.1 (54.3)
125 (134)
5
A
E 250 CDI
4
2143
204 hp/ 3800
500 Nm/ 1600 - 1800
7.5 (7.8)
58.5 (54.3)
128 (136)
5
A
E 350 BlueTEC
V6
2987
252 hp/ 3600
620 Nm/ 1600 – 2400
6.6 (6.9)
51.3 (49.5
144 (152)
6
A
E 300 BlueTEC Hybrid
4
2143
204 hp/ 4200 Electric motor 19 kW (26 hp)
500 Nm/ 1600 – 1800 Electric motor 280 Nm
7.5 (7.8)
69.0 (64.2)
107 (116)
5
A+
All figures based on 7G-TRONIC PLUS (figures in brackets apply to Estate)
Source:Mercedes