2014 Mercedes-Benz E-Class Coupe and Cabriolet Show New Design Language [VIDEO]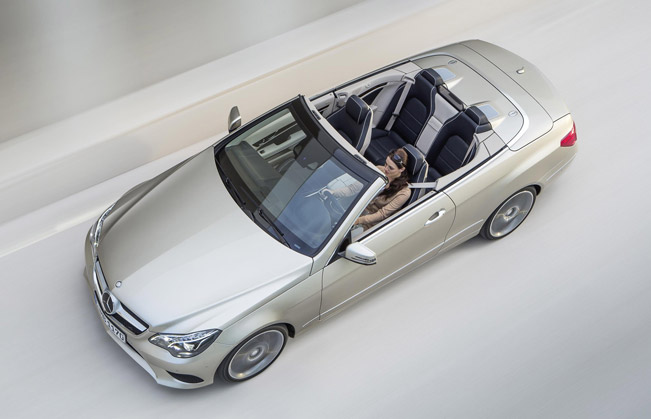 Few days ago Mercedes-Benz revealed its refreshed versions of the new 2014 Mercedes-Benz E-Class Coupe and Cabriolet models. The good news around it continues with the video that just come up. It shows the new E-Class models with its new and exciting features.
The completely revised models include a powerful and efficient BlueDIRECT four-cylinder engines with pioneering injection technology and trend-setting assistance systems. As a matter of fact, they are called "Intelligent drive".
The main new design element of the facelifted versions is the revised front with new headlamps comprising a single headlamp lens over all functional elements. In addition, to the fresh outlook of the car contribute also the new front bumpers with a more pronounced V-shape and large air intakes.
The interiors of course have been also enhanced. They offer higher comfort and convenience. Here one can see that the stylish materials predominate in the cabin and in addition the two-part trim stretches across the entire dashboard.
It is also important to mention a new feature in the cabriolet model, where an acoustic soft top is included. It has a high-grade insulation and ensures that even at high speeds, only very little wind noise is heard in the interior.
Furthermore, the new E-Clas Coupe and Cabrio can be equipped with wide choice of powerful petrol and diesel engines, which are highly efficient and equipped with the ECO start/stop system.
Video Source: YouTube