2014 Peugeot 5008 Facelift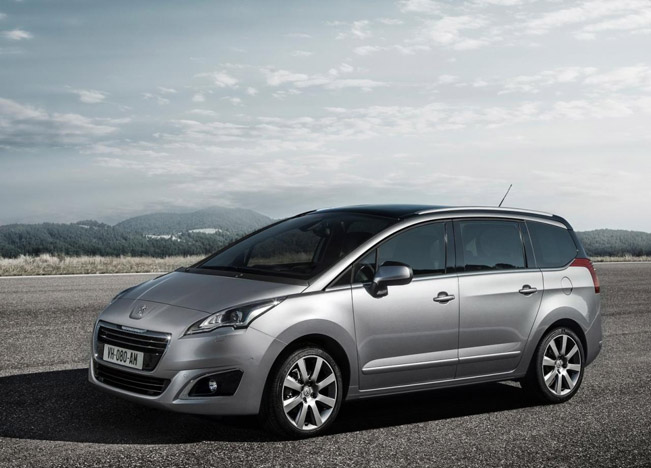 Peugeot is going to exhibit the facelift version of the 5008 model at the 2013 Frankfurt Motor Show, next month.
When was first introduced in the segment, the 5008 shook up the range of products available with a vehicle which, while observing the essentials expected, brought previously unheard-of qualities. Its fluid and elegant style and its dynamic qualities make it a unique product in the segment.
Within a compact size, the Peugeot 5008 carries its passengers in a high level of practicality, comfort and safety. From an elevated position, defined by a high console, the driver has a clear view of all the surroundings. The road speed is also indicated on the Head-up display. The 5008 is practical to use and stimulating to drive.
Functional, the rear compartment allows flexibility in the use of space: five individually retractable seats, flat floor, folding front passenger seat with table position... The seven seat version offers a high level of accommodation for the two additional passengers, in a space in which it is comfortable to travel.
The new 5008 has a top-of-the-range style which is perceived instantly as indicated by the light signature of the new technological headlamps. Engine line-up includes four petrol and four diesel engines available with manual, automatic or ETG transmissions. The petrol range starts with a 1.6 liter VTi with 120HP (89 kW) and finishes with a 1.6 liter THP with 163HP (121 kW), while the diesels kick off at 115HP (85 kW) from the 1.6 liter e-HDi FAP and top-of-range 2.0 liter HDi FAP with 163HP (121 kW).
Due to the expertise of the marque's engineers, the handling of the 5008 is worthy of comparison with other Peugeot Hatchback cars. On board, the passengers enjoy an entirely new experience, combining driving and comfort - this combination being one of the main characteristics of the Peugeot 5008.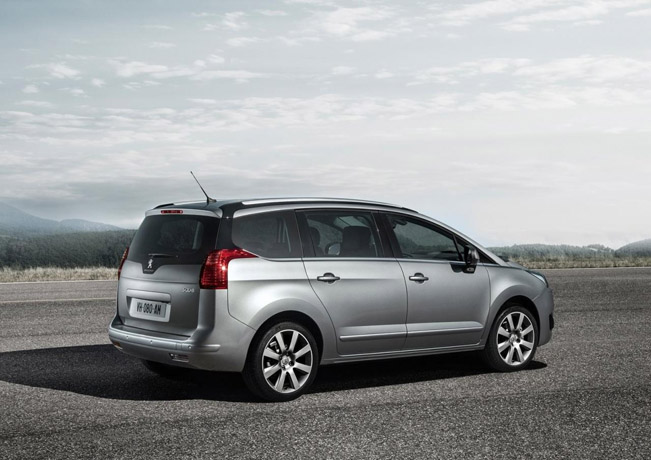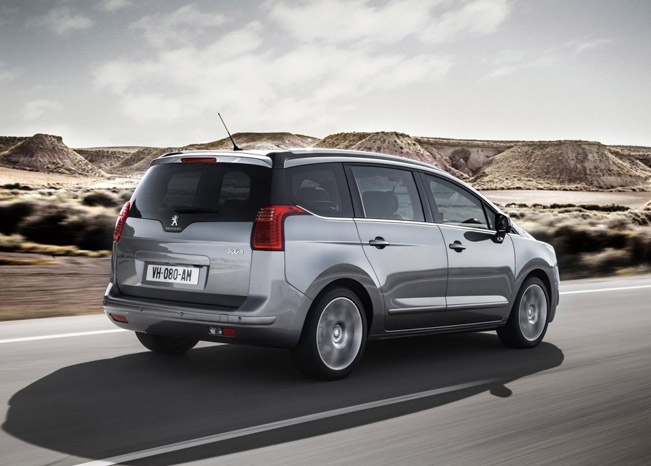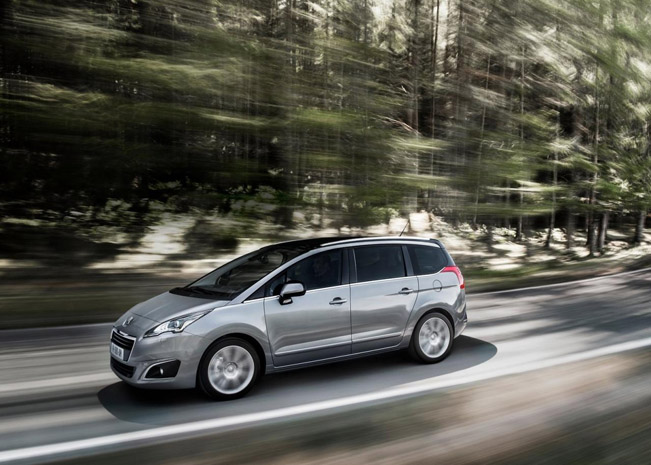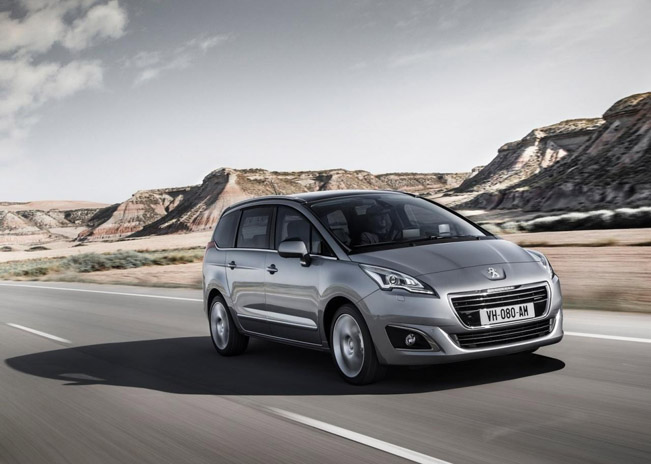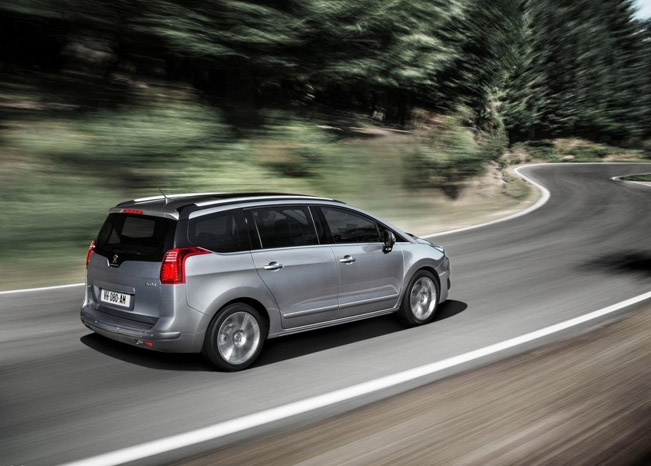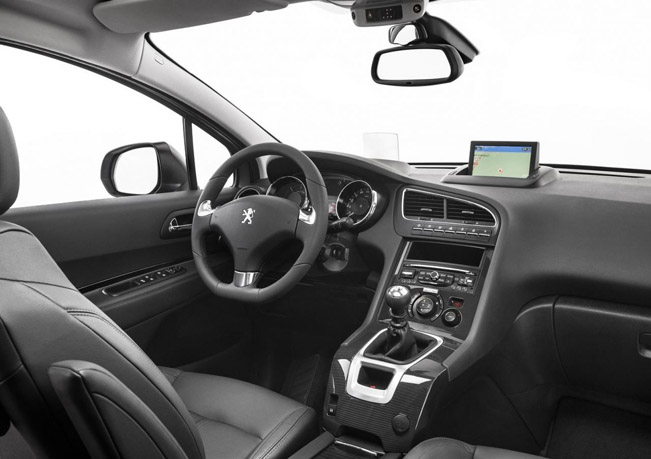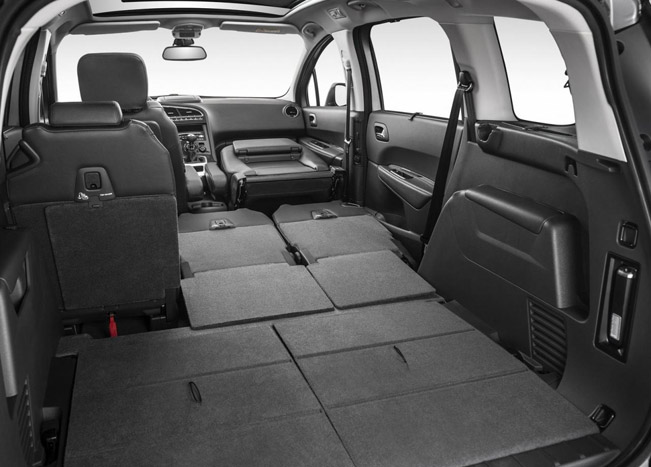 Diesel range
1.6-litre e-HDi FAP 115bhp, ETG6 (Efficient Tronic Gearbox) piloted gearbox, 4.2 l/100km (67.2mpg) and CO2 at 109g/km
1.6-litre HDi FAP 115bhp, 6-speed manual gearbox, 4.7 l/100km (60.1mpg) and CO2 at 124g/km
2.0-litre HDi FAP 150bhp, 6-speed manual gearbox, 5.3 l/100km (53.2mpg) and CO2 at 138g/km
2.0-litre HDi FAP 163bhp, 6-speed automatic gearbox, 6.3 l/100km (44.8mpg) and CO2 at 164g/km
Petrol range
1.6-litre VTi 120bhp, 5-speed manual gearbox, 6.9 l/100km (40.9mpg) and CO2 159g/km
1.6-litre THP 155bhp, 6-speed manual gearbox, 6.9 l/100km (40.9mpg) and CO2 159g/km
1.6-litre THP 155bhp, 6-speed automatic gearbox, 7.6 l/100km (37.1mpg) and CO2 175g/km
1.6-litre THP 163bhp, 6-speed automatic gearbox, 8.3 l/100km (33.6mpg) and CO2 191g/km
Source: Peugeot