2015 Audi R8 Limited Edition Performance Package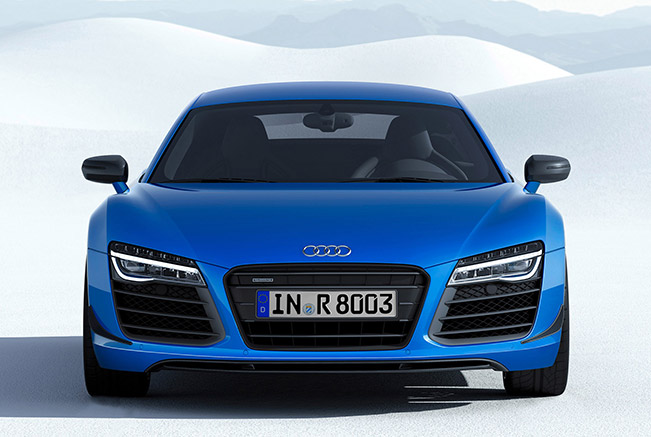 Audi has announced Limited Performance package for the 2015 R8 supercar. The manufacturer didn't release any further details, but the package will be the last upgrade for the current model. 2015 Audi R8 is expected to hit the US market this summer, but there is no word on when the package will be released.
The 2015 Audi R8 offers new exterior paint color options and available painted red brake calipers, new Quilted Leather package in Silver, and a new diamond-stitched Alcantara headliner. The 2015 R8 V10 S-tronic model will have a new sport exhaust option. The R8 model line will also feature a new Limited Edition performance package that will be communicated at a later date.
Model Year 2015 Suggested Retail Prices & Retail Release Dates:
R8 V8 Coupe Manual $115,900 Summer
R8 V8 Coupe S tronic $124,900 Summer
R8 V10 Coupe Manual $153,900 Summer
R8 V10 Coupe S tronic $162,900 Summer
R8 V10 plus Coupe Manual $173,500 Summer
R8 V10 plus Coupe S tronic $182,500 Summer
R8 V8 Spyder Manual $129,400 Summer
R8 V8 Spyder S tronic $138,400 Summer
R8 V10 Spyder Manual $166,100 Summer
R8 V10 Spyder S tronic $175,100 Summer
Destination and delivery charge is not included in MSRPs listed. Destination and delivery charges for R8 model line is $1,250.
Source: Audi