2015 Dodge Challenger SRT Hellcat [video]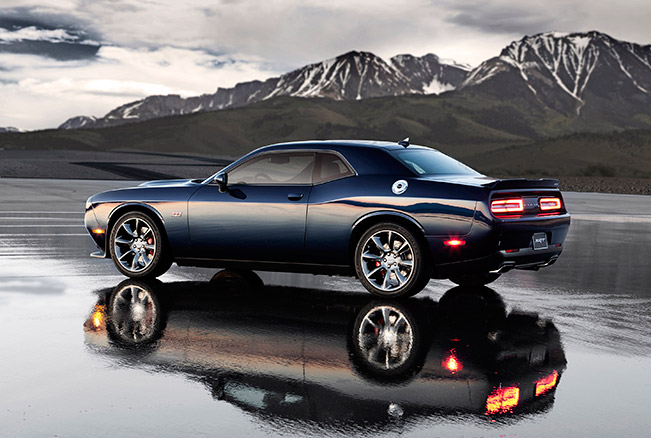 2015 Dodge Challenger SRT Hellcat is the most powerful muscle car leaving the factory. It will hit the market later this year and will demolish the rivalry. In fact, the 2015 Challenger SRT Hellcat is a bit more powerful than Lamborghini Aventador LP700-4. Still, it is a "normal" everyday car, but with a huge racing potential.
2015 Challenger SRT Hellcat is powered by a 6.2 liter supercharged V8 – 707HP (527 kW) and 880Nm (650 lb-ft) of torque. The company previously stated that the coupe will have over 600HP (447 kW), so we expected a bit over, not another 107HP.  It is interesting that for the first time in Chrysler Group history, the all-new 2015 Dodge Challenger SRT with a Hellcat engine comes standard with two key fobs - red and black. The red key fob is the only key that can unlock the full power and torque of the car, while the black key fob limits the driver to a reduced engine output of just 500HP (368 kW).
The new 2015 Dodge Challenger SRT Hellcat has been redesigned and totally re-engineered to be the most true-to-form muscle coupe on the market. It comes with some performance-enhancing technologies for the exterior and interior. There is also a new TorqueFlite 8-speed automatic transmission and an all-new interior inspired by the classic 1971 Challenger.
The 2015 Dodge Challenger and Challenger SRTs are built at the Brampton, Ontario, Assembly Plant and will start arriving in Dodge dealerships in the third quarter of 2014.
Stay tuned for full specs and pricing!
Source: Dodge