2015 Ford F-Series Super Duty - 2nd Generation Power Stroke Turbodiesel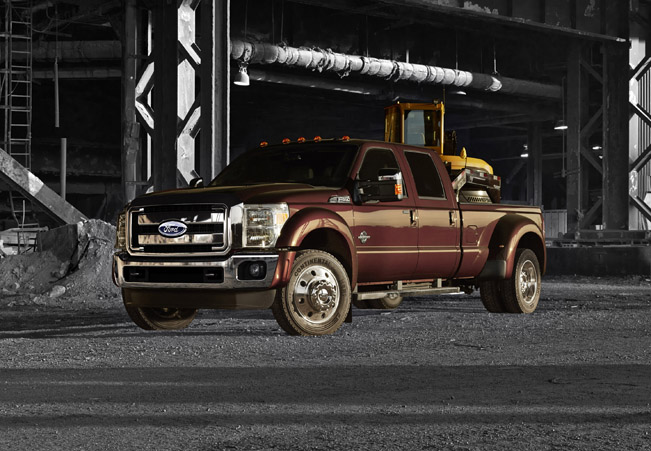 Ford will going to install a 2nd generation 6.7 liter Power Stroke V8 Turbodiesel engine in the 2015 F-Series Super Duty models. The new engine offers best-in-class horsepower, torque and towing capacity.
As we talking about "best-in-class", this means 440HP (328 kW) and 1,164Nm (860 lb-ft) of torque – an increase of 40HP and 81Nm compared to the previous version of the power unit. Thanks to all this power, the F-350's maximum towing capacity has also been increased to 12 tons (26,500 lbs), while the larger F-450 can tow up to 14.1 tons (31,200 lbs).
Other modifications include a new rear leaf springs, beefier stabilizer bars, upgraded shocks and a stronger steering system. The model also gains larger brakes and a retuned antilock braking system delivering better performance.
"We're the only manufacturer that develops and builds our own powertrains in this class and when you combine that with a chassis that's purpose-built for best-in-class power and torque, you can feel the result in the way it drives, especially when towing big loads." He went on to say "Our chassis people work in unison with our powertrain people to develop more than a great truck, it's a machine engineered for work", commented Doug Scott - Ford Truck Group Marketing Manager.
Source: Ford