2015 Kia Sorento - First Sketches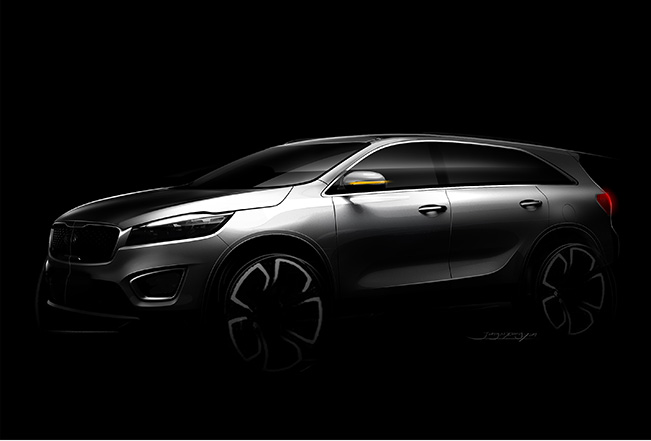 Kia has unveiled the first sketches of the next generation model of Sorento. As we can see the upcoming model is completely redesigned.
Compared with the previous version, it's looks sportier and round shaped. In fact the new 2015 Kia Sorento will ride on the same platform as the new Kia Carnival, which is equipped with an all-wheel-drive system. The new model comes with more aggressive vision : new front bumper and grille, Led daytime lights, new spoiler mounted on the roof, modified diffuser and a dual exhaust system.
There are some different options in the engine range : a 2.0-liter four-cylinder turbo, a 3.3-liter GDI V6 and a 2.2-liter CRDI diesel engine for the European market.In fact, the 2.2-liter diesel already exists on the previous version.
Inside, the interior will be completely new and flexible and will be entirely consistent with the sports vision of the vehicle. It will offer more legroom and more headroom, an option with three rows of seats and more luggage space.
The South Korean producers announced that the new 2015 Kia Sorento will be officially debuted at the 2014 Paris Motor Show in October. The US consumers will be able to see the new SUV officially at the Los Angeles Auto Show just a month later.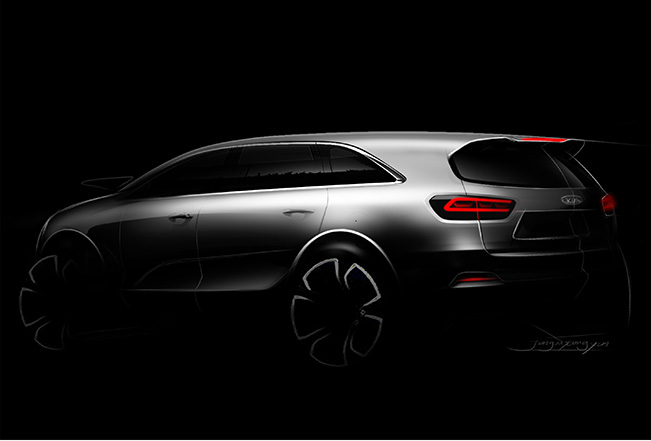 Source : Kia World