2015 Lexus GS 450h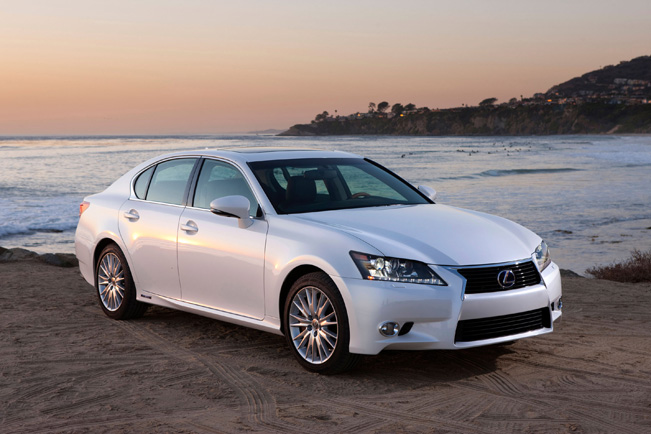 With even more brilliance, 2015 Lexus GS 450h now hits the road with even more speed, style and luxury. This particular model is one of five other hybrids that the company now offers.
The four-door Sedan is equipped with gasoline engine, an electric motor, and a battery pack. The engine is a 3.5L V6 with a 338 hp (252 kW) and 254 torque lb-ft (344 Nm); the car uses fuel efficiently with 29 mpg city, 34 mpg highway and 31 mpg combined fuel economy. It reaches from 0 to 60 mph (96 kph) in 5.6 seconds.
Looking at the interior, we immediately notice slight blueish lines on the Lexus emblem on the front, with "Hybrid" badges on the side of the car as well.The cabin is really amazing. Lexus' has added more than their usual luxury accessories. Bamboo pieces are placed for the trim inside in the interior. Another cool and rare feature rare in lots of car brands is the automatic seat cooling and heating systems. There are different drive modes which you can choose from a dial controller on the console. There are two sport settings: Sport, Eco mode and Sport+. One interesting little feature is that the instrument cluster's interface changes depending on the current mode you are set in.
The infotainment system is controlled by using the "Remote touch", a computer mouse-like device which you move around the pad to navigate the cursor on the huge 12.3 inch screen which is mounted deep inside the center stack, away from sun glare.
The rear view camera on the Lexus has predictive lines, but those lines are static. Unlike other luxury cars, the predictive back up lines do not move when you are turning the steering wheel.The base price of the Lexus comes around $60,430.
Overall, 2015 Lexus GS 450h is suitable for a city drive but the car can pretty much handle a drive on the highways across a country. With very nice driving feel and very economical with a hybrid system, this Lexus is appropriate for both families and for those who just seek comfort, style, luxury and high speed.
Source: Lexus