2015 Subaru WRX STI - Highlights [video]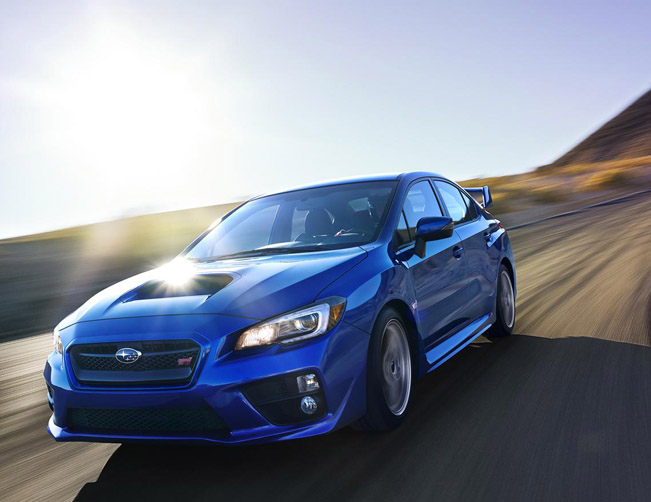 Subaru has published an interesting video showing some of the highlights of the all-new 2015 WRX STI. The model is exhibited at the 2014 NAIAS in Detroit and can be examined by the public there.
2015 Subaru WRX STI is powered by a 2.5 liter turbocharged boxer engine – 309HP (227 kW) at 6,000RPM and 393Nm (290 lb-ft) at 4,000RPM, while the non-STI model has 272HP (200 kW) and 349Nm (258 lb-ft) of torque from a 2.0 liter four-cylinder turbo boxer. No performance data available, but the WRX needs around 5.0 seconds for 0-100 km/h and the STI even less.
Both engines are available only with upgraded 6-speed manual sending the power to the symmetrical all-wheel drive system featuring a driver-controlled multi-mode center mechanical differential.
2015 WRX STI comes with 18" alloy wheels fitted with 245/40 R18 performance tires. There is also a performance braking system as well as an inverted-strut front suspension. The new WRX STI is available only as a sedan and it is scheduled to hit the market in Spring.
Source: Subaru