2015 Subaru WRX STI [leak pictures]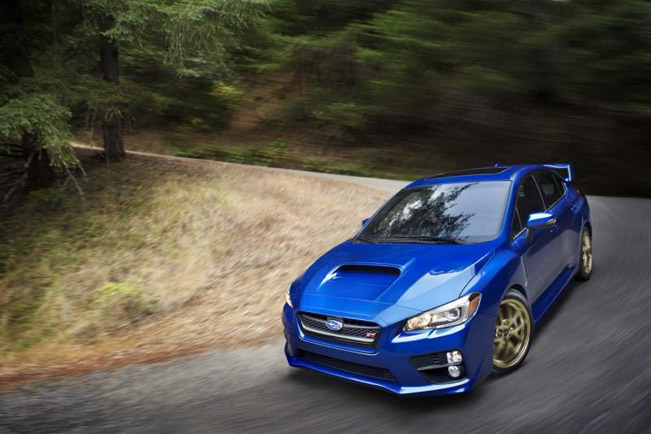 Several leak pictures of the all-new 2015 Subaru WRX STI has been published online by autos.terra.mx. The sports saloon is confirmed for 2014 NAIAS in Detroit, this month.
2015 Subaru WRX STI comes with full body kit including new front and rear bumpers, the typical World Rally Blue matched with golden alloy wheels fitted with performance tires.
The regular WRX model is powered by a 2.0 liter four-cylinder boxer with 272HP (200 kW) and 350Nm (258 lb-ft) of torque, while the WRX STI is powered by a 2.5 liter turbocharged four-cylinder boxer – 305HP (224 kW) and 393Nm (290 lb-ft) of torque.
Stay tuned for full details, HD pictures and pricing!