2015 Toyota Yaris - Full Details and Pictures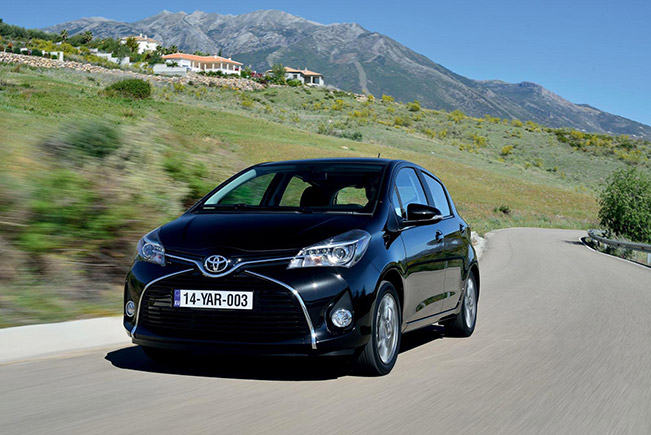 Toyota unveiled full details and pictures for the 2015 Yaris Facelift. The small city car features more distinctive stylistic aspects and additional emotional appeal.
"Yaris was always extremely strong in its rational dimensions: great packaging, durability, cost of ownership… What we wanted to achieve was to connect the model not only with our customers' brains, but also with their hearts.", commented Alessandro Massimino, Product Manager in Brussels.
The exterior of 2015 Yaris Facelift features a new front fascia featuring smaller grill and a bigger intake insert. There are also new LED-infused headlights, a new rear bumper and different styles of 15" and 16" alloy wheels.
The interior boasts a new dashboard, a revised center console and better materials. There are also some soft-touch plastics, satin chrome trim, updated upholstery and the optional Toyota Touch 2 infotainment system including a 7" touchscreen display.
The engine range includes a 1.0 liter three-cylinder petrol with 69HP (51 kW) and 95 Nm (70 lb-ft) of torque; a 1.33 liter four-cylinder petrol with 99HP (73 kW) and 125 Nm (92 lb-ft) of torque; a 1.4 liter four-cylinder diesel with 90HP (66 kW) and 205 Nm (151 lb-ft) of torque and a hybrid model – 1.5 liter four-cylinder and an electric motor with combined output of 100HP (74 kW).
Other improved features include stiffened chassis, new shocks and an upgraded electric power steering system. There is also a modified rear suspension improving the ride comfort and reducing the body roll.
Source: Toyota