2015 Toyota Yaris Facelift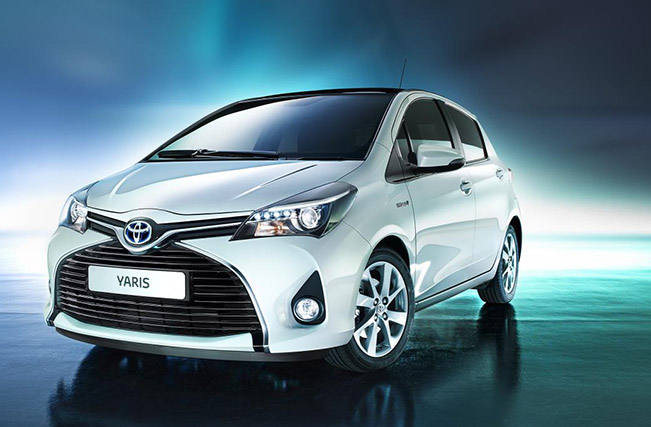 Toyota has released some information about the upcoming 2015 Yaris Facelift. The small city car will get a major exterior styling change and some nice interior improvements.
Outside the 2015 Yaris Facelift will come with a new front fascia taken from the all-new Aygo. There is also a big lower grille combined with the upper one to create an "X" shape. The new Yaris will also come with integrated DRLs (daytime running lights) within the darkened headlights. There are also new taillights and revised rear bumper. The Japan manufacturer is also preparing new alloy wheel designs along with a revised interior cabin packing the latest version of the Toyota Link infotainment system.
2015 Toyota Yaris will also get a revised suspension for improved handling and comfort while the noise levels have be reduced to improve the comfort. The engine range will be the same and a hybrid model is also expected. These include a 1.0 liter and 1.33 liter petrol and a 1.4 liter D-4D diesel engine.
Yaris is the fourth highest selling Toyota passenger car ever sold in Australia - after Corolla, Camry and Corona. Cumulative sales in the country have passed 181,000 in just eight-and-a-half years since the nameplate arrived in late 2005.
More details of the new Yaris and its introduction will be announced soon.