2016 Audi A6 and Audi A7 Model Lines Strike with Style at the 2015 LA Auto Show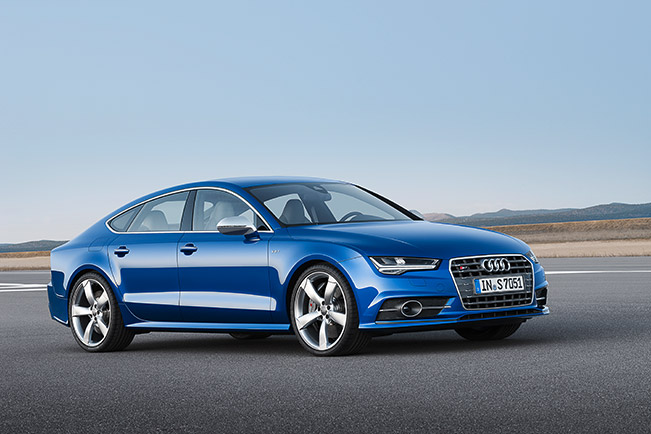 Two of the Audi brand's top selling vehicles, Audi A6 and A7, will debut at 2015 Los Angeles Auto Show with altered characteristics. They will present updated designs, technologies and more powerful engines. Scott Keogh, President, Audi of America said that; "The 2016 A6 and A7 model lines will continue to drive our momentum in the upper-premium market by elevating the standard for vehicle technology. These cars represent the perfect balance of beautiful design, efficiency and performance."
The A6 is powered by 2.0T, 3.0T or TDI clean diesel engines, or a 2.0 liter four cylinder TFSI motor that develops 252 hp (187 kW) and 370 Nm (273 lb. ft.) of torque. Moreover, the car also has front-wheel drive with a seven-speed dual clutch S-tronic transmission that further improves its responsiveness and agility. The A7 is offered with a 3.0T engine, clean diesel TDI engine, as well as in a high-performance S7 or RS 7 versions. The latter variant has an eight speed automatic tiptronic transmission that helps it generate a powerful 560 hp (417 kW) and 699 Nm (516 lb. ft.) of torque.
Both of the cars demonstrate exclusive exterior appeal and interior luxury. Audi A6 and Audi A7 come with new front and rear looks which assert greater dynamic presence and better performance on the road. Alongside this, there is also a vibrant front fascia which includes new LED headlights, Singleframe grill and bumpers. The rear of each vehicle features LED taillights and new trapezoidal tailpipes. The sedans share similar inside view which is available in flint gray, cedar brown or an arras red selection that intertwines red thread into carbon fiber inserts. An extra feature of the interior is the ventilated comfort seats. They enable the car-occupants to choose from five different massage programs which transform long journeys into more pleasurable and convenient experiences.
Source: Audi