2016 BMW 2-Series ///M2 [spy photos]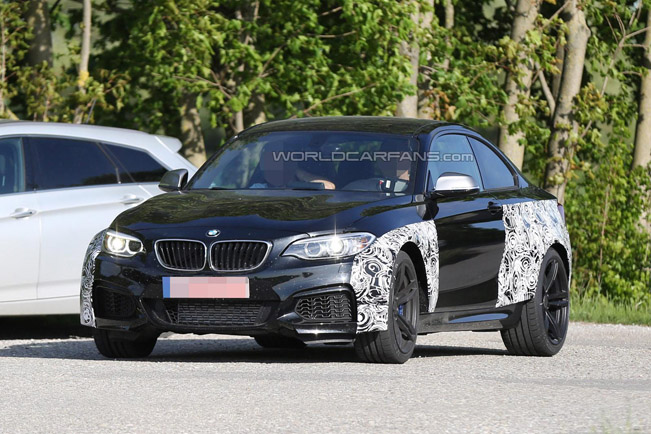 Worldcarfans has published several spy photos of the upcoming 2016 BMW 2-Series M2. It comes with wider front and rear tracks compared to the standard model. It also features some cues from the M235i Racing.
Other highlights include the new blue ///M big brake system and a set of 19" alloy wheels taken from the M3 and M4. Still, there are a lot of improvements to come, but the car looks pretty much production ready.
The most important – a six-cylinder 3.0 liter turbocharged petrol with around 380HP (279 kW) and over 500Nm (370 lb-ft) of torque. This is an increase of 54HP and 50Nm compared to the M235i. The acceleration 0-100 km/h in be around 4.2 seconds and a top speed of 250 km/h (155 mph) – electronically limited. The engine is connected to a an 8-speed ZF automatic gearbox sending the power to a variable ///M differential at the rear wheels.
According to the latest rumors, the new BMW 2-Series M2 will be officially unveiled in the end of the next year, and first deliveries are expected sometime in 2016. Still, there is a lot of time, so more information and pictures will be published.
Stay tuned!