2016 Corolla Hybrid is here. Along with its long nose.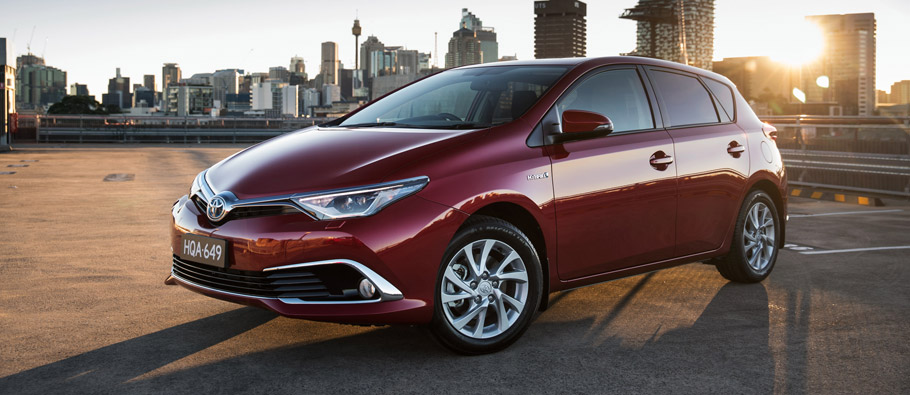 Usually Toyota combines this well-known appearance with brand's dominant hybrid technology and launches a specific model. This time the new chosen one is the Corolla that is expected to offer better fuel economy, sharper handling and overall acceptable quality:price ratio. So, let's see what did Toyota do good and what did Toyota not do good.
We should mention that Toyota tries its best to deliver high-quality drivetrain systems and with its range of hybrid units, the brand really caught our eye. Definitely the efficient Prius was a big achievement for the Japanese manufacturer, but we all wonder if the same formula could be applied to other models and systems.
The new Corolla Hybrid comes with driver-focused goodies that will be exclusive for the model, starting with handling and stability technologies, going through interior comfort and functionality and finishing with refined drivetrain system and suspension. In fact, this is the only Corolla to be fitted with electronically controlled brakes, larger front discs, three selectable driving modes and special hybrid display. Sweet.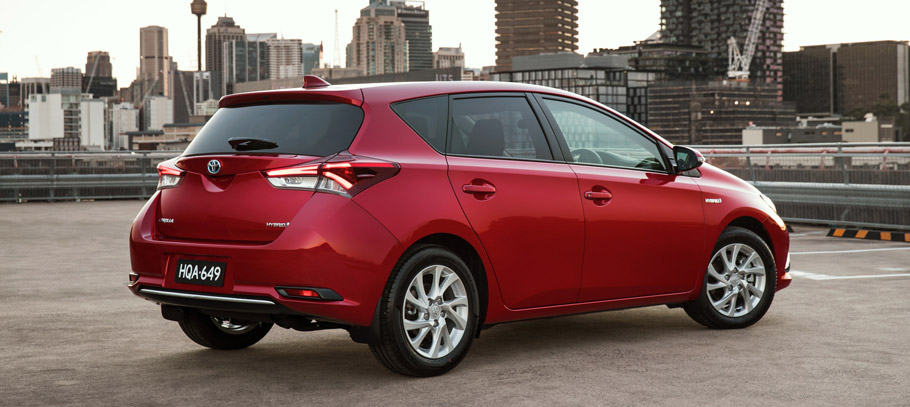 We are not sure if the Corolla Hybrid should be offered in just one specific grade, but as we dig more and more vehicle's features, we tend to accept the absence of trim levels and personalization. However, the car is fitted with dual-zone automatic air-conditioning, auto-leveling bi-LED headlamps, LED daytime running lamps and keyless smart entry systems. Toyota team did not miss to include its own Toyota Link infotainment system and a 4.2-inch multi-task display.
Available in one specific grade, Corolla Hybrid also offers some premium features as dual-zone automatic air-conditioning, auto-leveling bi-LED headlamps, LED daytime running lamps and keyless smart entry and ignition. Of course, let's not forget about the satellite navigation, SUNA live traffic updates, Toyota Link, the colorful 4.2-inch multi-task display. Overall, does not sound that bad for a single grade, does it? But what about the performance rates?
Drivetrain system
The rates are pretty much casual and mid-end adequate. Corolla Hybrid is geared with a 1.8-liter four-cylinder Euro 5-compliant unit. It is relatively efficient and not that "superior economical" as brand itself wants it to be. Technically it's consumption rates are measured at 4.1/100km and the maximum driving range is about 1,970 kilometers. Good thing is /and pretty much expected/ that driver can choose whether the vehicle would work with only petrol or only electric energy, or both combined. It is not something unseen, but it is a good thing that manufacturer gives some options. But the question remains: why not Euro 6-certified system?!
SEE ALSO: Iconic 1957 BMW 507 makes exclusive comeback at Goodwood
Additional equipment
Also as standard features are coming seven airbags, reverse camera, stability and traction control system, anti skid brakes, not-that-ugly 16-inch alloys, black fabric upholstery and a choice of eight exterior color finishes. One of the few personalization options, by the way.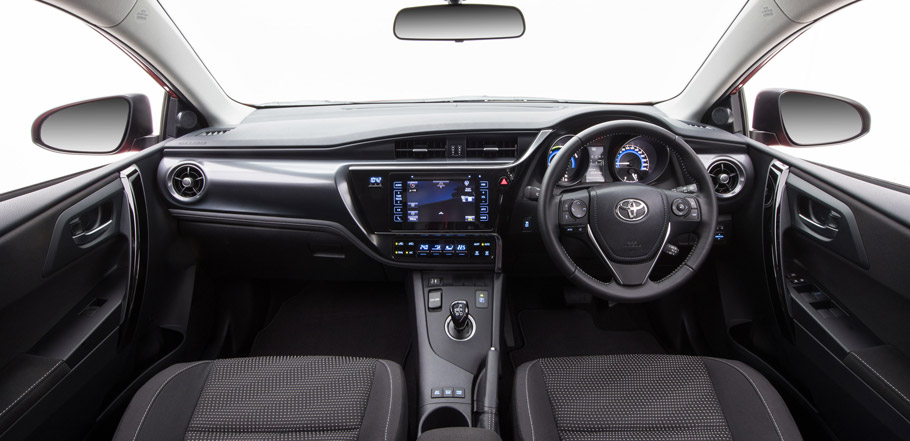 And of course, for some additional not-that-small amount of cash, buyers can equip the vehicle with SUNA live traffic updates, expanded Toyota Link and additional mobility services. Despite some disappointing features as plastic-looking exterior components and the boring interior, we kinda like this one. So, what do you think?
Source: Toyota