It is lighter, faster and more reliable. The 2016 Mazda MX-5 Miata is here to show incredible style and performance. With improved power to weight ratio and the rear-wheel drive, this is one of the best compact sports car, that Mazda has ever built. We have followed the building process from the beginning, but we are still amazed what the 2016 MX-5 has to offer the audience.
The 2016 MX-5 is wider, shorter and lower. This is all part of the so called KODO: Soul of Motion design, that is especially created for improved aerodynamics. But when we talk about a Mazda vehicle, we really are talking about performance and drive systems.
SEE ALSO: Mazda  Announces MX-5 Specifications
The 2016 MX-5 is geared with the 2.0 engine, that brings 160 hp (118 kW) or with the smaller, but still incredible 1.5-liter unit. In fact, the smaller engine brings and 16-inch Gunmetal alloys and piano black door mirrors.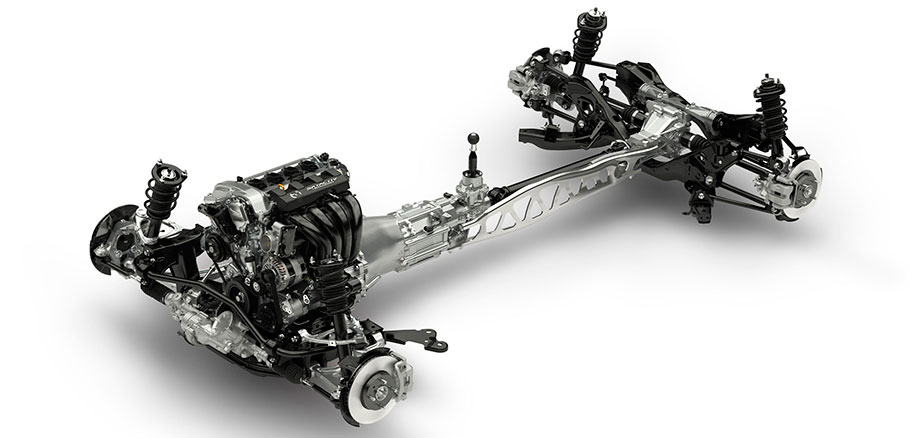 Additional goodies are the LEDs, leather steering wheel, fabric hood. There is also a navigation system and an optional safety pack. The 2016 Mazda MX-5 includes many more optional extras, that will be soon revealed completely.
Stay with us for further information!
Press Release:
- Mazda's Flagship Roadster Highlights Improvements Displayed by SKYACTIV Technology -
IRVINE, Calif., April 24, 2015 -- Lighter, quicker and more nimble than its predecessor, the 2016 Mazda MX-5 Miata demonstrates the power innovation can have when re-engineering a roadster from the ground up. In addition to all of the aforementioned improvements the 2016 MX-5 has, fuel economy can now be added to the list, with MX-5 achieving an EPA-estimated 27 mpg city/34 mpg highway/30 mpg combined when equipped with the standard SKYACTIV-MT six-speed manual transmission (EPA-estimated 27 mpg city/36 mpg highway/30 mpg combined when equipped with the six-speed automatic).
This performance represents a 25-percent increase in fuel economy versus the 2015 MX-5's EPA-estimated fuel economy when paired with the outgoing model's available six-speed manual transmission, highlighting the benefits of SKYACTIV Technology.
"SKYACTIV Technology is more than a catchphrase for Mazda; it's a total effort to increase efficiency, improve performance, safety and technology and instill each Mazda vehicle with a directness and responsiveness that's unmatched in the segments in which our vehicles compete," said Jim O'Sullivan, president and CEO, Mazda North American Operations. "The 2016 MX-5 shows that a sports car can hit all targets today's buyers want."
MX-5 followed the same "Gram Strategy" Mazda global weight-savings initiative as other vehicles full engineered with SKYACTIV Technology before it – CX-5, Mazda6, Mazda3 in addition to the upcoming CX-3 – paring approximately 150 pounds while strengthening the body and improving safety. At the same time, the 2016 MX-5 has gained Mazda's torquey, yet fuel-sipping, SKYACTIV-G 2.0-liter engine.
"There has always been an MX-5 for all types of drivers, from weekend autocross and track-day enthusiasts to those who just want a stylish convertible sports car," said O'Sullivan. "With its improved fuel-efficiency, we believe that audience will grow even larger when it goes on sale this summer."
Mazda North American Operations is headquartered in Irvine, Calif., and oversees the sales, marketing, parts and customer service support of Mazda vehicles in the United States and Mexico through nearly 700 dealers.  Operations in Mexico are managed by Mazda Motor de Mexico in Mexico City.  For more information on Mazda vehicles, including photography and B-roll, please visit the online Mazda media center atwww.mazdausamedia.com.
Note: The EPA estimates fuel economy based on U.S. government standards. Actual customer mileage will vary.
Source: Mazda